Posted on: April 13, 2023, 07:01h. 
Last updated on: April 13, 2023, 05:25h.
Purely by coincidence, members of the Kansas Racing and Gaming Commission (KRGC) were in Kentucky last week. Historical horse racing (HHR) machines will soon roll out in the Sunflower State, and top officials with the agency wanted to see the machines in use.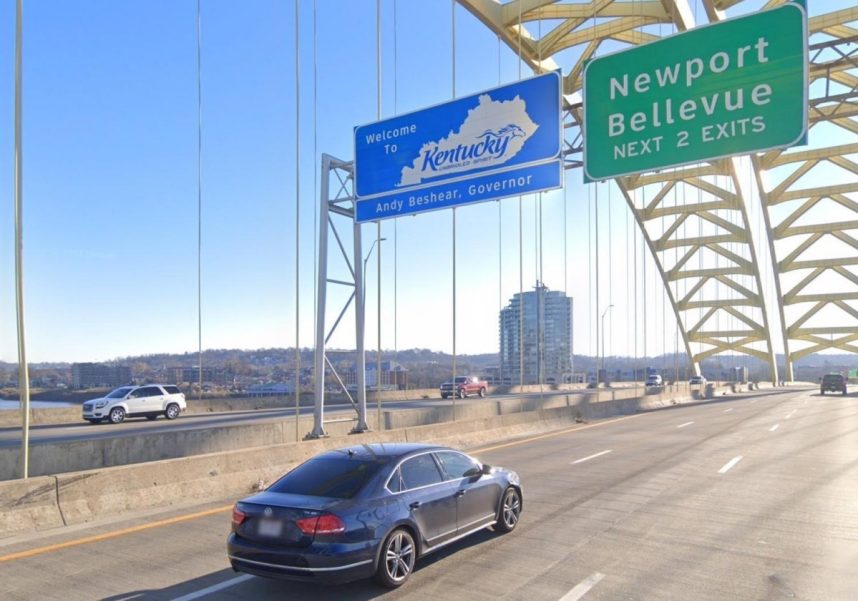 They got a tour of Churchill Downs and met with a representative from Gaming Laboratories International (GLI), which tests and certifies gaming equipment and systems. They also had a chance to talk with the Kentucky Horse Racing Commission (KHRC), which led to the visit becoming an information exchange of sorts thanks to the Kentucky General Assembly passing a sports betting bill the week before.
As Kentucky is the 37th state to legalize sports betting, KHRC officials will have plenty of states from which to choose when it comes to creating the regulations they will use to oversee operators. Last week, Kentucky Gov. Andy Beshear (D) mentioned that New Jersey had already offered "technical assistance" to help the KHRC during the ramp-up this summer.
Prior to Beshear's remarks, Casino.org reached out to three current and former regulators who helped manage the launch of sports betting in their states. We asked what allowed them to launch quickly, what worked well, what they may do differently this time, and what advice they'd give Kentucky officials.
Their comments appear below, edited for length and clarity.
More on Kentucky Sports Betting: What led to the bill passing on the General Assembly's final day in session?
Iowa
Iowa Gov. Kim Reynolds (R) signed the state's sports betting bill into law on May 13, 2019. On August 15 of that year, state officials, along with representatives from William Hill, cut the ribbon on the state's first sportsbook at Prairie Meadows Casino, Racetrack, and Hotel just outside of Des Moines.
Iowa Racing and Gaming Commission (IRGC) Administrator Brian Ohorilko said the agency didn't establish any rules or procedures before the governor signed the bill. However, IRGC staff had already conducted research and reached out to other states as they developed initial drafts.
"There were a handful of things that worked in our favor with respect to having a fairly quick and successful launch," he told Casino.org, including an "excellent framework from the legislature in addressing policy questions on licensing fees, licensing eligibility, and other difficult issues that were debated," he said. "Extensive research and understanding of rules by our staff from other states and of challenges that others encountered.
Ohorilko also credited an "excellent project management plan for licensing and rule writing, and cooperation and execution by staff" along with cooperation from the industry with regard to the licensing process and initial proposed rules.
He said the commission members' flexible schedule allowed them to schedule meetings when needed, and that near-unanimous support from everyone associated with the rulemaking process allowed them to "adopt rules on an emergency basis."
"Only a few operators were ready to or wanted to launch by August, allowing for staff resources to be focused on those operators demonstrating compliance with the licensing requirements, rules, and laws," he said.
Ohorilko added his office granted every meeting requested by a potential stakeholder, a move that proved to be helpful.
We were constantly reviewing comments and spending time determining why requests were being made, and if it made sense for us to incorporate things in Iowa," he explained. "There are little things here and there that we would do differently with specific areas of regulation, but most of those requirements have been modified in subsequent rule changes in later years."
He added that every state is different in how it should, and needs to regulate sports wagering. " I am sure the regulators will do a great job with their launch."
Indiana
Not long after Iowa celebrated its launch, Indiana ushered in sports betting with three retail sportsbooks opening across the Hoosier State on Sept. 1, 2019. Other books opened later in the month, and apps would go online starting in October.
That start came less than four months after Gov. Eric Holcomb (R) signed an expanded gaming bill into law.
"While the aggressive launch in Indiana was very difficult for staff, it's also a point of pride for the Indiana Gaming Commission," said Sara Gonso Tait, who was the IGC's executive director at the time.
Tait, who now serves as a partner in Indianapolis-based law firm Ice Miller's Public Affairs Group, told Casino.org that lawmakers filed sports betting bills in previous sessions.
"As we knew it was an emerging issue that could come under our purview, we engaged in significant due diligence before the legislature authorized the activities," Tait said. "We greatly benefited from other states and their established best practices and assistance. In Indiana, there is the ability to adopt emergency rules, so that was certainly helpful to fast-tracking our launch as was our experience as a mature regulatory agency."
Kentucky laws also give its state agencies, like the KHRC, the ability to create emergency regulations.
With so many states having already legalized sports betting, Tait said there's a lot of work that has been done elsewhere that will help Kentucky launch quickly.
Many of the new states tasked with rolling out a regulatory scheme have the benefit of watching other states and learning," she added. "Regulators seem to have coalesced around a set core of standards and approvals. Oftentimes, states do not want to be an outlier, so, if something is approved in one state, that helps get approval in other states.
She added that "taking a risk-based regulatory approach and ensuring the launch process was transparent and collaborative" was also critical. Doing so, she said, allowed operators and other stakeholders "with dozens of state launches and operations under their belts," to leverage expertise that served as an invaluable resource.
More on Kentucky Sports Betting: State officials want a quick launch, but also want to do it right.
Kansas
The Sunflower State also needed less than four months to go from bill signing to a Sept. 1, 2022, launch. KRGC Government Relations Manager Randy Evans told Casino.org that having a set of temporary regulations ready helped expedite the process.
Since we already had casinos, blending the sports wagering rules and regulations with the already written casino regs made the process easier," Evans said. "The permanent regulations are still being finalized.
Evans added that one issue that should be closely looked at is "the way the overall profit to the platform is calculated, thus affecting the portion they are taxed on." In Kansas, Evans said, "the platforms do not include all the 'free play' promotion money they passed out at launch in the bottom line that is taxed. I realize the free play or promotions are industry standard. However, if there were some standards, I think it would be helpful."
Kentucky's law only allows operators to deduct the .25% excise tax the federal government assesses on each wager.
"The last thing that assisted in the quick launch was how we handled the initial background process of the platforms," Evans added. "Since most of the big well-known platforms were already licensed and doing business in other states, we were able to give them temporary licenses while we completed the normal background and licensing we require."
Kentucky Responds
Casino.org reached out to the KHRC for an interview or comment on its plans. A spokesperson for the state agency said officials are not commenting aside from the following statement.
"House Bill 551 gives the Kentucky Horse Racing Commission (KHRC) six months from the effective date, on or about June 28, 2023, to complete the required regulatory framework," the commission said. "KHRC is dedicated to fulfilling its responsibilities in a timely manner while ensuring a successful implementation of sports wagering in Kentucky."