Posted on: May 16, 2023, 07:59h. 
Last updated on: May 16, 2023, 12:23h.
Two gaming giants are losing two giants in the gaming industry. Entain and Kindred have both announced that long-serving executives are preparing to pack up their offices, although they still have time to manage smooth transitions.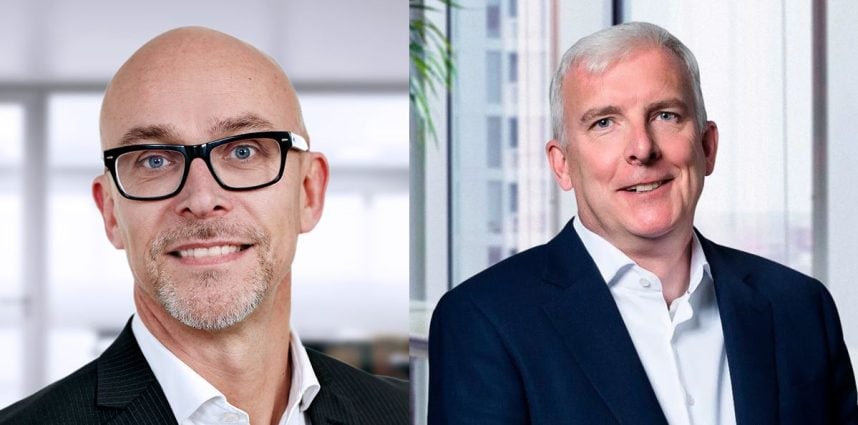 In the corporate world, executive resignations can send shockwaves through an organization. These high-level departures can disrupt business operations, cause uncertainty among employees, and negatively impact a company's financial performance.
In the cases of Entain and Kindred, this dark view of what the future might hold doesn't withstand scrutiny. Both of the companies have created massive stability in the gaming industry, and despite a few bumps along the way, are in great shape.
Kindred Loses its CFO
An announcement by Kindred this week revealed that Johan Wilsby will step down as the company's CFO. He has held the position since September 2020, following similar stints at the regional level for HP and Microsoft.
The press release about the departure didn't provide a reason, although Kindred CEO Henrik Tjärnström called him an "appreciated colleague" who has shown "leadership and integrity during challenging times."
Wilsby will depart the company sometime this fall, although an exact date wasn't provided. Kindred is already looking for a replacement.
Kindred, the company behind Unibet, 32Red, and other online gaming platforms, recently presented its latest financial health report, showing a pre-tax profit of $37.9 million. That was 300% higher than it was a year ago, and also led to an increase in its share price on the Nasdaq Stockholm. On April 25, the price was SEK109.35 (US$10.57), which increased to SEK127.20 (US$12.30) as of Tuesday.
When it released the financial details, Tjärnström hinted that the company wouldn't turn its back on a potential sale if the price were right. He added that a full or partial sale would be considered, as would a merger, as long as the option benefits shareholders.
Entain Loses its Chief Governance Officer
Robert Hoskin has been as much a part of Entain as the name itself. He joined the company, founded in 2004, 18 years ago, and has played a major role in its success, while also helping it weather some storms.
Hoskin entered the company as the Group Director of Legal, Regulatory & Secretariat in 2005, becoming the Chief Governance Officer (CGO) in 2020. A year later, he agreed to join Entain's board of directors.
He now feels he's done all he can in an official capacity. He will step down from the board at the end of June and then leave his CGO role at the end of August.
The Ladbrokes and Coral owner didn't provide a specific reason for Hoskin's departure, but hinted at a "restructuring" of the business. Entain General Counsel Simon Zinger will take over Hoskin's responsibilities.
Entain chain Barry Gibson called Hoskin a "great colleague" who did a lot to help the company achieve its goals. CEO Jette Nygaard-Andersen added that he had an "instrumental role" in the company and that she "benefitted hugely from his wisdom and counsel."
As with Wilsby, what the future holds for Hoskin remains a mystery.