Date: August 2, 2023, 02:13h.
Last updated on: August 2, 2023, 02:13h.
The Potawatomi Casino Hotel had a special visit from rock legends Gene Simmons and Paul Stanley of KISS to celebrate the opening of their 23rd Rock & Brews restaurant. This event was a significant part of the casino's $190 million renovation project.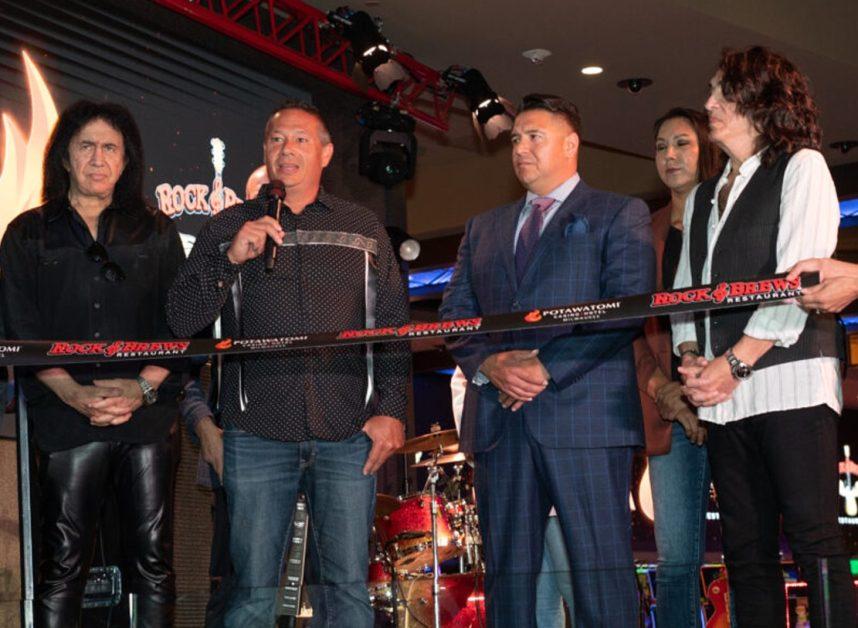 "Look at this place, it's gorgeous, … and we're proud to say it's right here in the Brew City, as it should be," Simmons expressed. "You see the correlation."
The popular rock-themed American food chain, Rock & Brews, was established in 2012 by Stanley and Simmons, along with their partners Michael Zislis, and Michael and Dave Furano. It has been expanding across the United States, with plans to open six more locations this year.
Rock & Brews also includes a casino, which was opened last May in Braman, Oklahoma.
"Rock & Brews is a worldwide brand, offering great dining and music," said Dominic Ortiz, the Potawatomi Casino Hotel CEO. "This is the best Rock & Brews restaurant ever built. It fulfills our dream of taking the brand to a new level and bringing excitement. You wanted the best; we brought you the best."
The restaurant's menu features KISS-themed dishes such as the Demon Chicken Sandwich, as well as the Alice Cooper Poison Burger (inspired by the legendary musician). Simmons describes the chicken burger as "as hot as a good punch in the mouth."
The opening of the restaurant is part of a $190 million renovation project for the Potawatomi Casino, located near downtown Milwaukee. This renovation includes the addition of a new high-limit gaming room, an upscale bar, a stage, and a brick-oven gourmet kitchen.
The casino floor will house 1,800 slot machines and a new bar with bar-top games, making it the first of its kind in the casino.
The casino has already introduced its new sportsbook, the first in Milwaukee, with the rest of the renovations expected to be completed later this year.
Unfortunately, the grand opening concert featured only a KISS cover band, without Simmons or Stanley joining them for a performance.