Posted on: September 5, 2023, 03:11h. 
Last updated on: September 5, 2023, 03:11h.
Kansas City Chiefs tight end Travis Kelce sustains knee injury during practice, affecting NFL betting markets.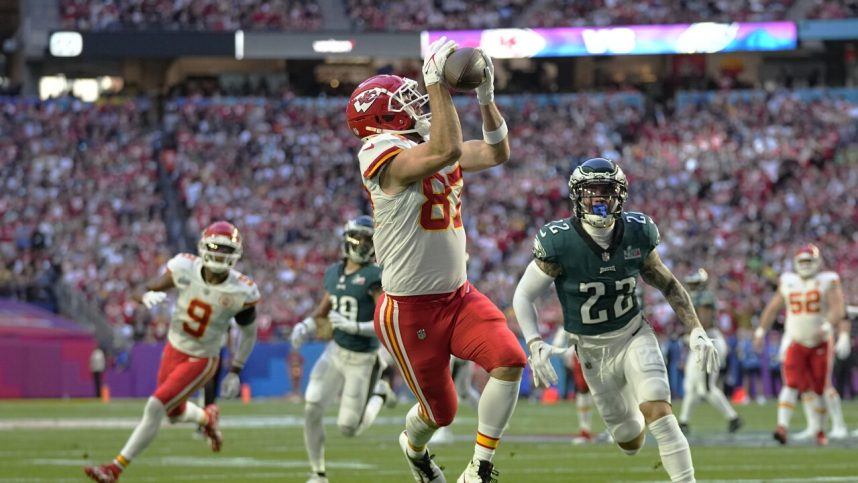 The defending Super Bowl champion Chiefs start the new NFL season against the Detroit Lions. Kelce is questionable for the Lions game in Week 1 due to his knee injury.
The Lions aim to secure their first playoff win since 1991 and are favored to win the NFC North. The Chiefs and two other AFC teams, Buffalo Bills and Cincinnati Bengals, are popular picks to win their conference championships.
The Chiefs are favorites to win the Super Bowl for the second consecutive season, a feat that has not been achieved in almost 20 years. The Chiefs are also favored to win the AFC West division title for the eighth year in a row.
Kelce Suffers Knee Hyperextension
Kelce, the top tight end in the NFL, suffered a knee hyperextension during practice, raising concerns about his availability. Kelce has been a reliable target for quarterback Patrick Mahomes, missing only four games since 2017. He posted career-best stats in 2022 with 110 receptions, 12 touchdowns, and over 1,000 receiving yards for the seventh consecutive season.
Head coach Andy Reid provided limited information about Kelce's injury, stating that his progress will be monitored going forward.
If Kelce misses the season opener against the Lions, he will have additional time to recover before the Chiefs face the Jacksonville Jaguars in Week 2.
"The next guy steps in and we roll," added Reid. "That's what you do, if that's the case."
The Chiefs have Noah Gray and Blake Bell as tight ends on their roster, with Matt Bushman and Gerrit Price available on the practice squad.
Vegas Oddsmakers Adjust Chiefs Line to -5
The Chiefs opened as a seven-point favorite against the Lions but the line has moved to -5 due to Kelce's injury. Various sportsbooks in Las Vegas made similar adjustments to their lines.
The Chiefs are also without defensive tackle Chris Jones, who is holding out due to a contract dispute.