Posted on: July 27, 2023, 09:13h. 
Last updated on: July 27, 2023, 09:13h.
Nov. 3 marks the official opening date for Kylie Minogue's inaugural Las Vegas residency. The residency will take place at the Voltaire, a new performance venue located at the Venetian Resort.
Tickets will be available for purchase on Aug. 9.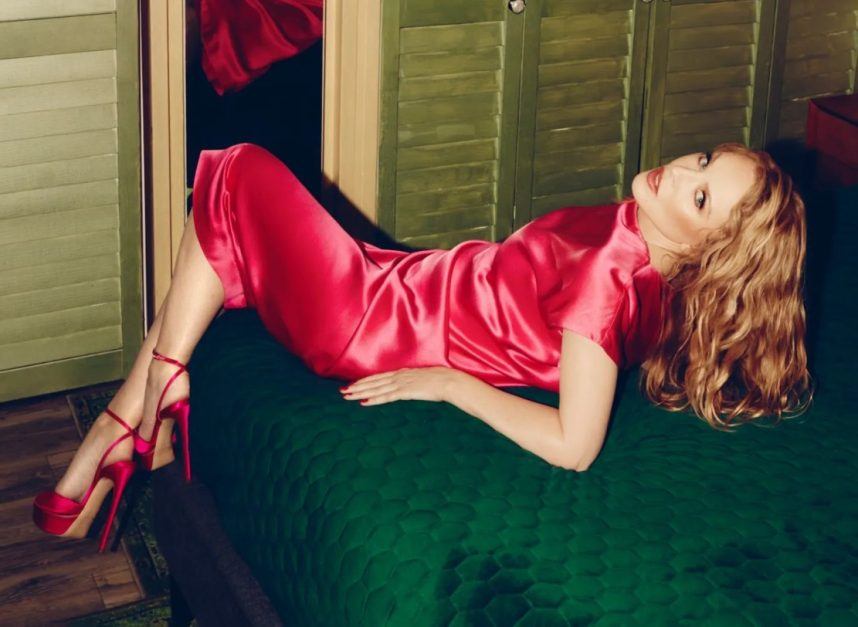 "I've performed a couple of times in Vegas, but as part of a tour, and particularly during the 'Showgirl' tour in 2004," Minogue said on Thursday at a press conference at the Pendry Hotel in West Hollywood. "At that time, we thought, 'Oh, this feels like a Vegas show.' Then, when I did 'Aphrodite,' which was a tour with many precision fountains and waterworks, my team kept saying, 'Why isn't this in Vegas? We have to do it at some point.'"
Minogue had been considering a Vegas residency since last fall, when the Daily Mail reported her discussions with Caesars Entertainment for a 12-week run, potentially at Caesars Palace or Planet Hollywood.
"Years ago, I was thinking I want to do it when I'm younger… I don't want to do it when I'm at the end of my career," Minogue continued. "So, I believe I've found the right timing in the middle where I feel like I've earned the right to be there and have the experience to truly enjoy it."
The Voltaire, with only 1,000 seats, is just a quarter of the size of Adele's venue, The Colosseum at Caesars Palace. Therefore, Minogue, who rose to fame with 1988's "The Loco-Motion," won't be competing with the Strip's reigning queen in terms of sales.
However, with over 80 million album sales worldwide, Minogue is the most successful female artist of all time in Australia, and her appearances are sure to generate a lot of buzz.
Come into Her World
"I want it to capture the essence of what a Kylie show has become… filled with glamour and abandon," Minogue explained. "I have some unreleased versions of songs, reinterpretations, which is exciting. There will be live bed dances, incredible costumes. That's the foundation, and then we'll see what surprises we can come up with."
The announcement follows the success of her song "Padam Padam," which reached the Top 10 on Billboard's Hot Dance/Electronic Songs chart and became a popular TikTok trend this summer. It also anticipates the release of her 16th studio album, "Tension," on September 22, which features a song called "Vegas High."
"We were discussing the possibilities of going to Vegas," Minogue said. "It's a shimmering thing in the distance. If you're flying or driving, the roads get drier, and the mood changes, and as the saying goes, 'What happens in Vegas stays in Vegas.' It's like its own little Wonderland."
The Studio 54-inspired Voltaire was created by Venetian chief content officer Michael Gruber and designed by Emmy- and Tony Award-winning production designer Derek McLane. It will host concerts, DJs, and burlesque performers.
To receive ticket on-sale information as soon as it is released, subscribe to voltairelv.com.