Lady Luck Casino Nemacolin is making a big bet to reverse the resort casino's dwindling gaming business by dropping its four-year gaming partner, Churchill Downs, Inc., in favor of self-managing the venue.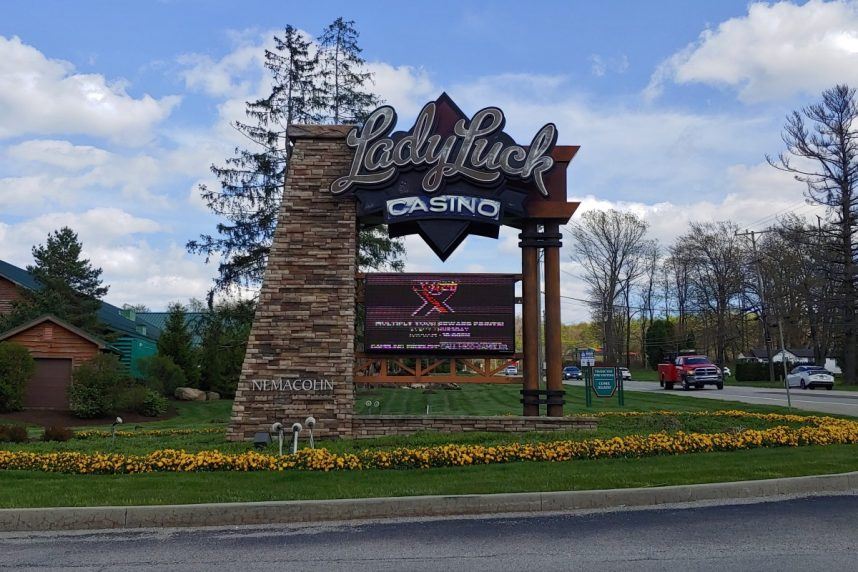 Lady Luck is located at Nemacolin, a luxury resort in Western Pennsylvania just north of the West Virginia border. The resort was founded by 84 Lumber magnate Joseph Hardy and today encompasses more than 2,000 acres. The resort has been privately owned by Hardy's daughter, Maggie Hardy, since 2002.
Maggie Hardy has overseen the resort's implementation of casino gambling dating back to 2013 when she partnered with Isle of Capri Casinos to operate the property's Lady Luck Casino. Churchill Downs became the Lady Luck gaming operator in 2019 after Isle of Capri Casinos was acquired by Eldorado Resorts and the company announced its plans to merge with Caesars Entertainment.
Hardy hasn't been happy with her latest gaming partner and is taking matters into her own hands. Instead of renewing its Churchill Downs pact, Nemacolin, effective immediately, is managing the casino.
The Pennsylvania Gaming Control Board (PGCB) this week agreed to renew Lady Luck's Category 3 resort casino license for five years, with Woodlands Fayette, LLC, the operator. Woodlands Fayette, LLC, is Hardy's company that operates the Nemacolin resort.
Lucky Streak Cools
In a brief statement, Churchill Downs, Inc., said it sold its Lady Luck operational assets to Woodlands Fayette, LLC, "for an immaterial sum." The casino's 167-person workforce has been retained by Woodlands.
Management of Lady Luck Casino Nemacolin was recently transferred from Churchill Downs, Inc., to self-management with the assistance of gaming consultant RRC Gaming Management," a statement from the PGCB read. RRC is a Las Vegas-based casino consultant.
From its opening in July 2013 through May 2023, the casino has won $289 million from its slot machines and table games. The casino delivered the state $139.9 million in gaming taxes during that period.
Lady Luck currently features 600 slot machines and 26 table games. The casino doesn't operate a sportsbook.
While Lady Luck has been profitable for Hardy, the businesswoman is hoping to turn around the casino's fortunes after revenues declined in recent years. Lady Luck generated gross gaming revenue of $35.2 million in 2015, but gaming revenue last year totaled just $22.2 million.
Casino Overhaul
With Churchill Downs being shown the door, Lady Luck's new gaming management has big plans for the resort casino. Lady Luck representatives, in applying for the casino's license to be renewed, presented improvement plans to the PGCB.
Company officials said they will incorporate a new high-roller area into the venue, reconfigure the gaming floor layout, and update the casino's entrance.
Lady Luck is separate from the actual Nemacolin resort. The standalone casino is about 1.5 miles south of the resort lodge along National Pike.
The casino is open daily from 9 a.m. until 2 a.m. Wednesday through Sunday. The casino is closed on Mondays and Tuesdays. The casino is served by a resort shuttle for Nemacolin's overnight guests.
The post Lady Luck Casino Nemacolin Ditches Churchill Downs, Plans Floor Remodel appeared first on Casino.org.