Las Vegas billionaire Jay Bloom claims he gave up two seats on the ill-fated submersible Titan, whose five passengers perished in an implosion while exploring the Titanic shipwreck on Sunday.
Bloom is the reported billionaire who brought the Mob Experience to the Las Vegas Strip and currently heads up an investment group with its sights set on bringing an NBA expansion team to Las Vegas.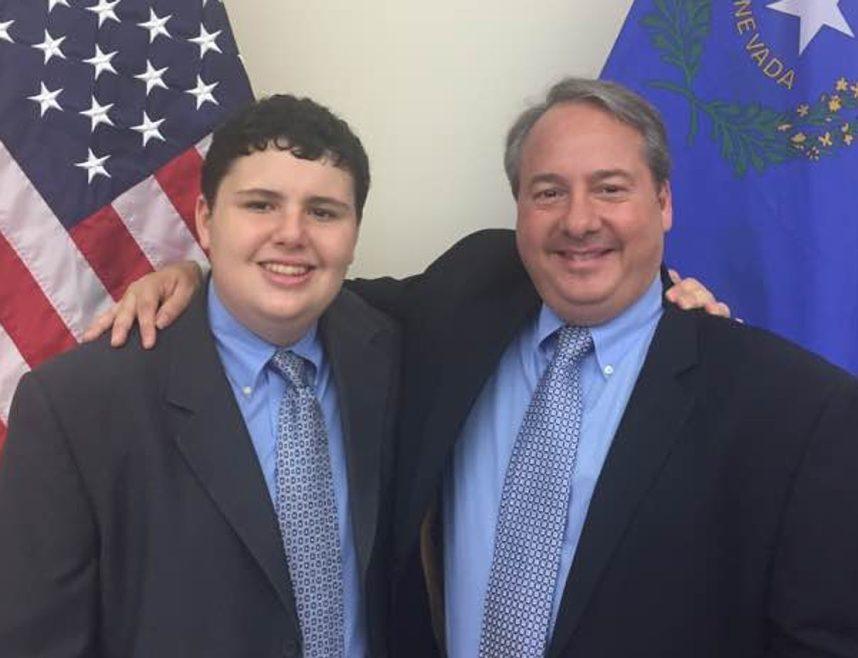 On Thursday, Bloom posted to Facebook a text session he had on February 3rd with Stockton Rush, CEO and founder of OceanGate, the company that built and operated Titan.
My son's friend researched what could go wrong and put a little scare in him," Bloom texted Rush, who was pressing for a firm answer on the invite. "I'm trying to talk him down. He's excited to go, but concerned about the danger."
Of particular concern, Bloom explained, was the possibility of the vessel's hull being compromised by an attack from a sperm whale or giant squid.
"Really stupid stuff," Bloom added.
At the time, Bloom had been asked to choose between two dates in May. However, both dives were postponed due to weather, and the next trip was on June 18, the day the Titan imploded.
Rush texted back: "I'm happy to have a video call with him. Curious what the uninformed would say the danger is and whether it's real or imagined."
Rush, who died while piloting Titan, added: "While there's obviously risk, it's way safer than flying in a helicopter or even scuba diving. There hasn't been even an injury in 35 years in a non-military subs."
'Safer Than Crossing the Street'
According to Bloom, the last time he saw Rush was on March 1, when he gave Bloom a tour of the Titanic exhibit at the Luxor. Its crowning artifact, the 15-ton "big piece" of the Titanic, was salvaged by deep-sea explorer Paul-Henri Nargeolet, who perished alongside Rush on the Titan.
Over lunch at the casino hotel's food court, Rush gifted Bloom a limited book of photos that he and Nargeolet signed and tried once again to persuade Bloom to accompany them aboard Titan.
"He was absolutely convinced that it was safer than crossing the street," Bloom wrote in his Facebook post.
Titanic Discount
On April 24, according to Bloom, Rush offered him a "last minute" price of $150K per person — $100K off what he initially asked.
Bloom turned it down due to a scheduling conflict, according to his Facebook post. His seats went to Pakistani businessman Shahzada Dawood and his 19-year-old son, Suleman, who also lost their lives on the excursion.
Bloom said he and Sean were planning "to take a minute to stop and smell the roses."
The post Las Vegas Billionaire: 'I Gave Up Seats on Doomed Submersible' appeared first on Casino.org.