Posted on: September 15, 2023, 08:16h.
Last updated on: September 15, 2023, 08:16h.
An unexpected disruption occurred at The Venetian on Friday, impacting approximately 50 slot machines. Contrary to rumors, the resort confirms that this outage was not caused by a cyberattack.
Reports of slot machines being down or experiencing glitches started circulating on social media around 2:45 p.m. The issue was resolved before 4:30 p.m.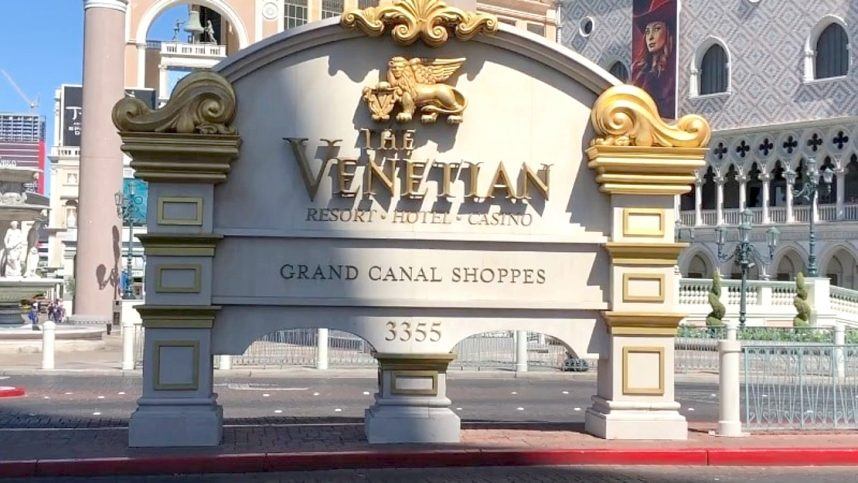 The Venetian issued a statement clarifying the situation: "Today, we experienced a brief outage of some of our slot machines. This was not a cyber-related incident. Slot machines have now been restored, and we are assisting affected guests."
This incident highlights the heightened concerns regarding cyberattacks among Las Vegas Strip casinos. Both MGM Resorts International (MGM) and Caesars Entertainment (CZR) recently acknowledged being targeted.
According to attendants at The Venetian, the outages were attributed to a "system-wide upgrade." It is possible that The Venetian decided to enhance its system security in response to current events.
A report by The Wall Street Journal revealed that Caesars paid a ransom following a ransomware attack a few weeks ago. Although the company paid only half of the initially demanded $30 million, it acknowledged that customer driver's licenses and social security numbers from a loyalty program database were compromised.
MGM Resorts, on the other hand, has not disclosed the nature of the cyberattack it faced or whether any customer data was stolen. Nonetheless, Moody's, a credit rating firm, predicts potential revenue losses, litigation, and reputational damage for the company, regardless of the actual impact of the attack.
Past Cybersecurity Incidents
The Venetian previously fell victim to a cyberattack in February 2014 when it was under the ownership of Sheldon Adelson. The attack, unrelated to financial motives, was allegedly orchestrated to retaliate against Adelson for his controversial remarks regarding Iran's nuclear program.
Former U.S. Director of National Intelligence, James Clapper, pointed toward the Iranian government as the likely source of the attack.
Since Adelson's passing in 2021, the casino resort and its sister property, The Palazzo, were sold to current owner Vici Properties. The operations are managed by Apollo Global Management.