Posted on: May 5, 2023, 08:37h. 
Last updated on: May 5, 2023, 12:53h.
Authorities searched the luggage of a passenger who was about to board a plane at Harry Reid International Airport on Thursday afternoon. That's after he claimed his bags contained a bomb.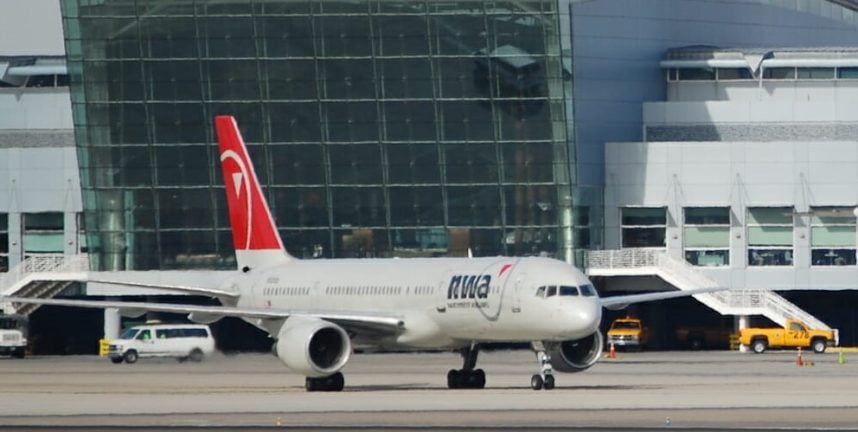 The passenger was supposed to fly on JetBlue's Flight 879 from Las Vegas to Los Angeles, but he missed the flight and was "disgruntled," police said. The unnamed passenger was taken into custody at Harry Reid Airport. It wasn't clear if he was arrested.
Authorities at the Las Vegas and Los Angeles airports searched for explosives in luggage at the terminals and on the plane. None were found.
Las Vegas Closures, Delays
Motorists on Las Vegas Boulevard can expect tie-ups this week through May 19, as the popular Las Vegas Strip thoroughfare is getting repaved. Many lanes will be closed daily on Las Vegas Boulevard between Sands Avenue and Harmon Avenue.
Most of the road between Caesars Palace Las Vegas and Flamingo Las Vegas Hotel & Casino is largely shut down this week, according to Las Vegas TV station KVVU. Only two lanes remain open. The repaving is taking place to prepare for November 16-18's Las Vegas Grand Prix.
Organizers of the Formula 1 race have many requirements that lead to a longer paving process, according to KVVU. That includes putting down two base layers.
Cars in the upcoming race are lower and require even road surfaces when traveling at 200 mph or more.
Man Charged Again for DUI
A 62-year-old man was charged in Las Vegas with DUI on Monday. John Grant of Las Vegas was arrested this week for DUI with a prior felony DUI, drug possession, and owning a gun by a prohibited person.
Grant was on a motorcycle near Owens Avenue and H Street. It crashed, and Grant was trying to stand up but was "struggling to keep his balance," according to a Las Vegas Metropolitan Police Department (LVMPD) arrest report.
Grant claimed he "slipped while riding his motorcycle due to oil in the roadway," the report said. The arresting officer didn't see any oil on the pavement.
Past Arrests
In his possession was a glass pipe commonly used for drugs, police said. In his saddle bag was suspected crack cocaine and methamphetamine (meth).
On Tuesday, Las Vegas Justice Court Judge Rebecca Saxe set Grant's bail at $100K. She ordered him not to drive if he posts bond.
Grant had nine previous DUI charges, according to Las Vegas TV station KLAS. He was convicted for each arrest. His driver's license was revoked from at least one prior arrest. In 2012, a judge sentenced Grant to at least two years in prison.