Posted on: April 18, 2023, 10:25h. 
Last updated on: April 18, 2023, 10:48h.
Brandon Sattler, the Las Vegas high roller who last year levied allegations against Resorts World President Scott Sibella that the Nevada Gaming Control Board determined to be untrue, is now facing federal wire fraud charges.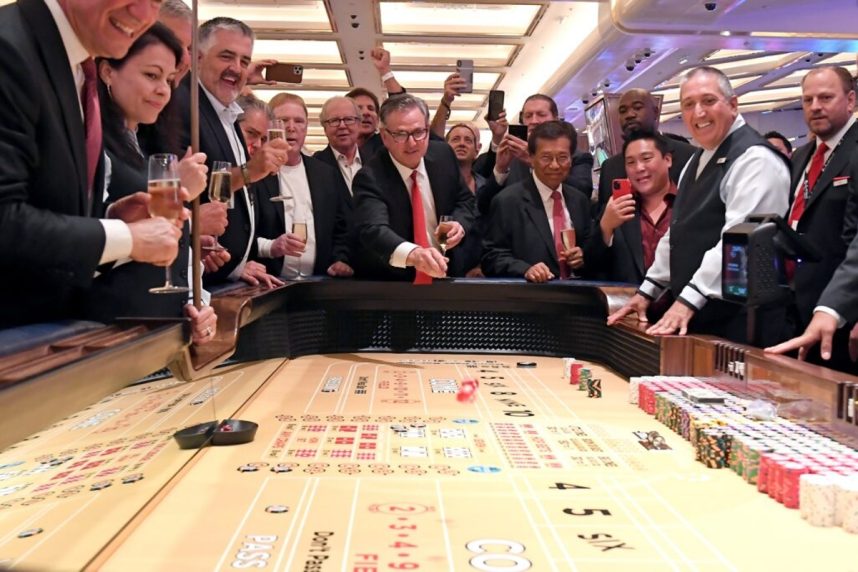 A federal grand jury earlier this month indicted Sattler on three counts of wire fraud for his alleged intent to defraud investors. The indictment was filed on April 5, but was only recently unsealed.
Federal prosecutors with Nevada's US District Court allege Sattler used his casino security firm, SattCom Video, to defraud investors. The criminal complaint alleges that Sattler told three unnamed lenders, identified in the indictment as Individuals 1, 2, and 3, that he had numerous casino contracts to place more than 3,500 surveillance television units in and around their gaming floors.
Sattler supposedly told the investors that he needed immediate capital to fulfill the orders. The criminal complaint contends that Sattler received more than $10 million in loans from the alleged victims.
After obtaining the loans, defendant continued his misrepresentations to extend the maturity date of the loans, delay the deadline for repayment, and lull his victims into a false sense of security that the loans would be repaid," the indictment read.
US Assistant Attorney Jim Fang signed off on the complaint. The case is being investigated by the FBI.
Resorts World Claim
Sattler filed a complaint last year with the Nevada Gaming Control Board that alleged numerous claims against Sibella. Sattler said he "partied and "did drugs" with Sibella, and they "probably had sex with multiple women at the same time."
Sattler's complaint came after Resorts World Las Vegas barred him from returning to the property after he was named as a defendant in a class-action lawsuit. The civil case was brought by the same three unidentified investors involved in the federal indictment who claim they were taken financially by Sattler and his casino surveillance company.
Along with levying claims against Sibella, which investigators at the NGCB said were unfounded, Sattler claimed Resorts World allowed a convicted felon to open a restaurant on its resort grounds. Nevada gaming law prohibits convicted felons from owning 5% or more of a business located on the premises of a licensed casino.
Sattler claims David Stroj, who was convicted in 2018 of running a $10 million illegal sports betting scheme, owned more than 5% of Tacos El Cabron, a small food truck eatery on the Resorts World Las Vegas campus. The Stroj family denied the charge and said the restaurant was fully owned by David's father Peter Stroj.
Nonetheless, Tacos El Cabron closed up shop at Resorts World in May 2022.
Loans Outstanding
The indictment against Sattler claims the more than $10 million in loans his SattCom Video enterprise received haven't been paid back. Prosecutors believe Sattler instead used much of the money to fund his gambling habit and maintain his VIP status at casinos in both Las Vegas and California.
Sattler is being represented by Las Vegas defense attorney Shawn Perez and remains free on a personal recognizance bond.
Nevada's US District Court has instructed Sattler's defense to submit any and all pretrial motions and notices within 30 calendar days from April 13.