Posted on: April 19, 2023, 06:02h. 
Last updated on: April 19, 2023, 06:02h.
Shares of Las Vegas Sands (NYSE: LVS) surged in Wednesday's after-hours session after the casino operator posted first-quarter results that topped Wall Street forecasts due in part to the ongoing recovery in Macau.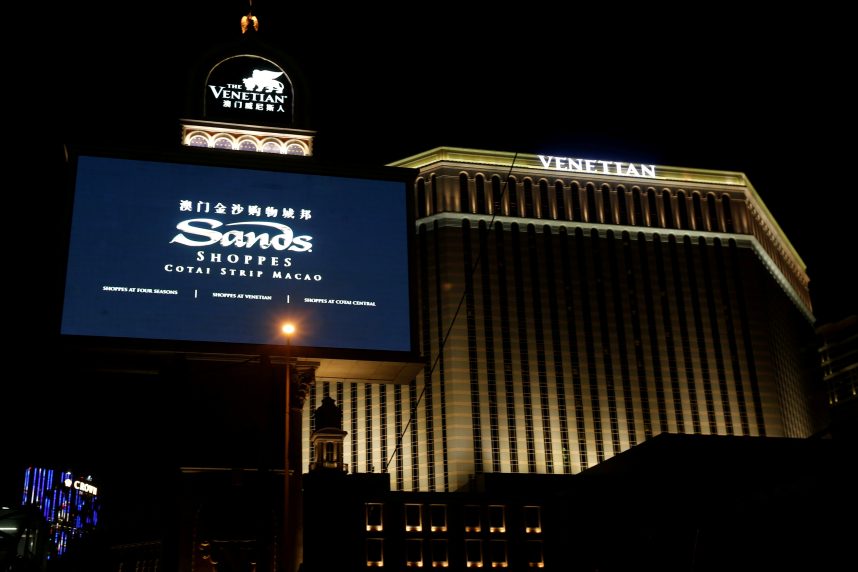 The Venetian Macau operator posted earnings per share (EPS) from continuing operations of 28 cents on revenue of $2.12 billion in the first three months of 2023. Analysts expected per share earnings of 20 cents on sales of $1.85 billion. In Macau, where its Sands China unit runs five integrated resorts, mass gaming revenue topped $1 billion for the first time since before the coronavirus pandemic.
In Macao, we were pleased to see the ongoing recovery now underway in all gaming and non-gaming segments accelerate during the quarter. We remain deeply enthusiastic about the opportunity to continue our investments to enhance Macao's tourism appeal to travelers from throughout the region, including to foreign visitors to Macao," said CEO Rob Goldstein in a statement.
At the close of US markets today, Sands sported a year-to-date of 23.49% — good for one of the best showings among all large-cap gaming equities. Still, analysts believe the Macau rebound is in its infancy, indicating there could be more upside ahead for the stock.
Las Vegas Sands Sees Strength in Macau
With March standing as the special administrative region's (SAR) best month in gross gaming revenue (GGR) since January 2020, it's not surprising Macau was a highlight in Sands' first-quarter update.
The operator's Sands China unit notched revenue of $1.27 billion in the January through March period, more than doubling that figure on a year-over-year basis. The company's net loss in Macau declined to just $10 million from $336 million a year earlier, confirming the veracity of the casino-gaming resurgence there.
"Our decades-long commitment to making investments that enhance the business and leisure tourism appeal of Macao and support its development as a world center of business and leisure tourism positions us exceedingly well to deliver strong growth as visitation to the market increases and the recovery in travel and tourism spending proceeds," added Goldstein in the statement.
Las Vegas-based Sands finished the first quarter with $6.53 billion in cash on hand and access to $2.48 billion via various credit facilities. Debt stood at $15.97 billion.
Sands Hits Home Run in Singapore
Analysts and investors are likely focusing on Sands' commentary regarding Macau, but Marina Bay Sands (MBS) in Singapore should not be lost in the shuffle.
At that venue, which is one of just two integrated resorts in the city-state, Sands generated adjusted property earnings before interest, taxes, depreciation and amortization (EBITDA) of $394 million as mass gaming revenue hit a record high of $549 million.
Rolling volume of $7.1 billion at MBS was on par with what was seen in the fourth quarter of 2019 and the first-quarter occupancy rate there was 97.6% despite 500 rooms being out of service due to enhancements, according to a Sands investor deck.