Published: October 3, 2023, 05:10h. 
Last updated: October 3, 2023, 05:10h.
The rapper Blueface avoids prison time after receiving probation for his involvement in a shooting at a Las Vegas strip club. Read more about the plea deal and the terms of his probation.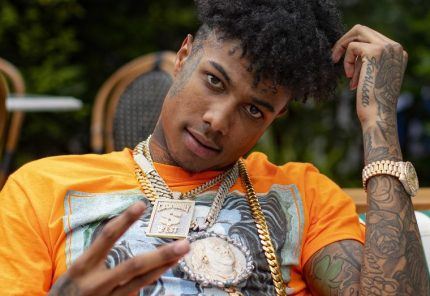 Blueface, also known as Johnathan Jamall Porter, has been sentenced to a 36-month probationary period for the 2022 shooting at a Las Vegas strip club. Failure to comply with probation terms could result in prison time, as ordered by Clark County District Court Judge Kathleen E. Delaney.
During probation, Blueface is prohibited from possessing firearms, other weapons, or illegal drugs. He is also not allowed to have contact with the shooting victim and can only visit the Las Vegas Strip or downtown Las Vegas for work-related purposes.
The incident in question occurred on October 8, 2022, at the now-closed Euphoric Gentlemen's Club, where a man named Kentabius Traylor was shot. The victim sustained a minor injury to his left hand.
Plea Deal
Blueface faced multiple charges, including attempted murder, discharging a firearm at an occupied structure, and illegal weapon possession. However, as part of a plea deal, he pleaded guilty to battery and discharging a firearm at an occupied structure, leading to the dismissal of other charges.
The shooting took place following a heated interaction between the victim and Blueface at the club. The victim's comments about "speaking with some females in a cheap vehicle" reportedly triggered the incident.
Although members of Blueface's crew allegedly confronted and assaulted the victim, they were not charged in connection with the incident.
Blueface is also facing two pending lawsuits related to the club shooting, according to KLAS.
In addition to the shooting case, Blueface has encountered legal trouble in the past. He was previously arrested for robbery, weapons charges, assault with a deadly weapon, and an altercation with a bouncer.
It should be noted that Blueface recently sparked controversy by posting explicit content involving his son on social media, as reported by TMZ.
Despite his legal issues, Blueface is widely recognized for his hit song "Thotiana."