Play Playground: The First Analog Playground to Open on the Las Vegas Strip

Posted on: September 8, 2023, 05:57h. 
Last updated on: September 8, 2023, 05:57h.
Experience real-life fun at Play Playground, the first analog playground to appear on the Las Vegas Strip. Opening early next year at the Luxor Hotel and Casino, this innovative attraction offers 14,000 square feet of physical materials and can only be accessed through an old-school slide.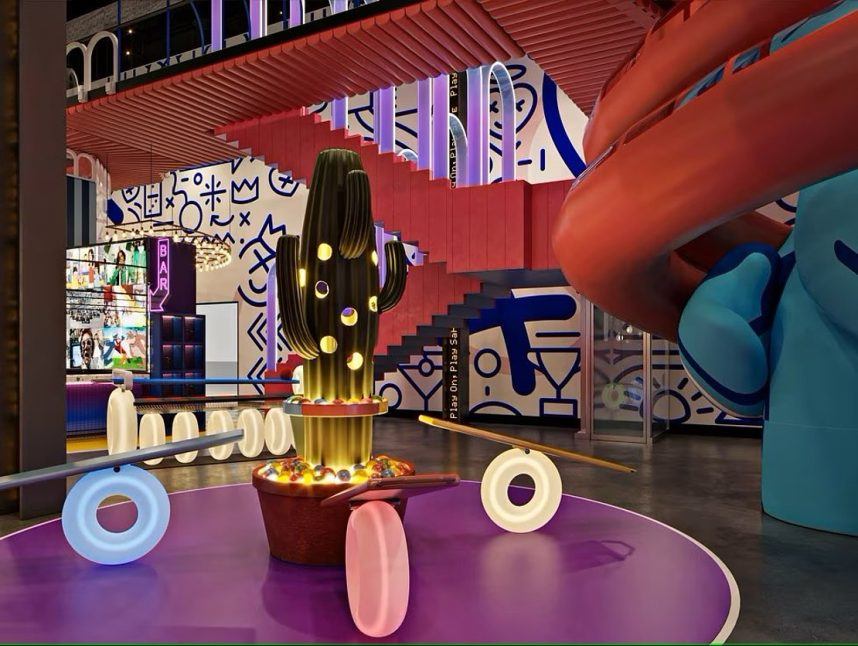 Emphasizing the value of genuine experiences, Play Social, the Pelham, New York-based corporation behind Play Playground, states, "There's no need for VR when the real thing looks this fun." This multi-dimensional attraction stimulates all the senses and encourages social interaction through bespoke social games.
Childishness Encouraged
While other attractions cater exclusively to children, Play Playground breaks the mold by inviting adults to join in the fun as well. With 17 games and attractions, this unique playground is open to "kids of all ages" during the day and exclusively for those over 21 at night. It promises to transport adults "back to the carefree joy of childhood" and offers two bars serving theatrical cocktails and endless cheering.
Influenced by the popular arts and entertainment district that opened off the Strip in 2020, Play Playground provides a similar experience accessible to all ages during the day and exclusively for adults at night.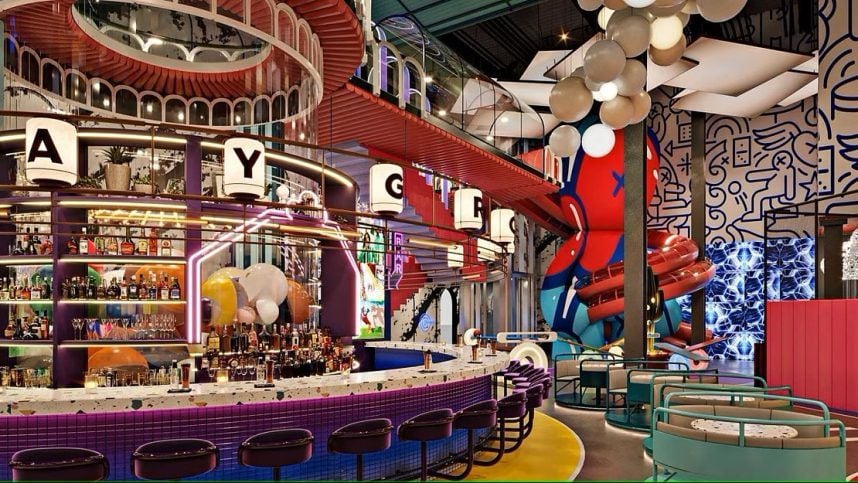 Jennifer Worthington, co-founder and COO of Play Social, explains, "As we grow up, we have forgotten the importance of play — of laughing together, high-fiving, and the excitement of winning with your team." Play Playground aims to encourage people to put their phones down, grab a drink, and immerse themselves in the games to reach the top of the leaderboards.
Although Play Playground primarily focuses on analog experiences, it incorporates electronic components to offer a gamified experience and the thrill of competition with friends both old and new.
Additionally, Play Playground includes VIP mezzanines and private event spaces that can be customized for various occasions, such as corporate buyouts, special events, and parties.
For more information, please visit: www.playplayground.com.