Posted on: August 10, 2023, 03:12h. 
Last updated on: August 9, 2023, 11:23h.
The Las Vegas Convention and Visitors Authority (LVCVA) is actively pursuing a direct airliner service from Japan to Southern Nevada's Harry Reid International Airport. Adding this direct service is expected to boost tourism and attract high rollers from Japan.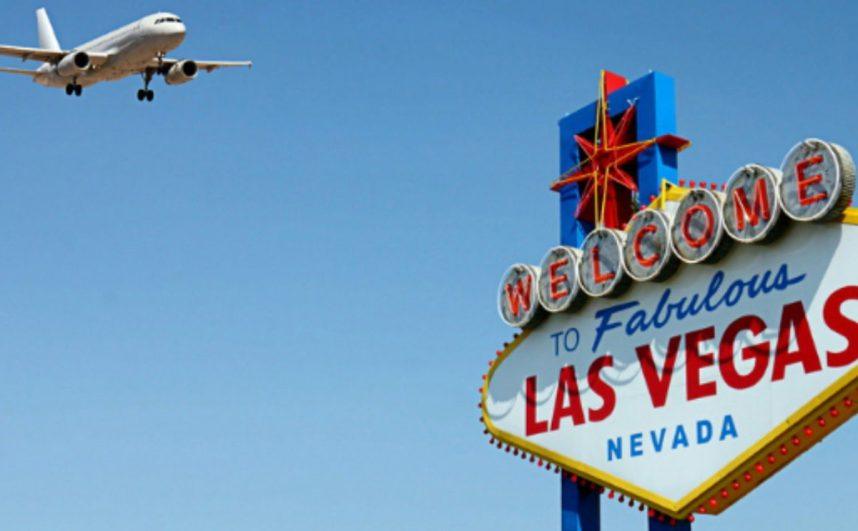 The LVCVA, responsible for promoting Las Vegas as a top leisure and business destination, aims to enhance its appeal by establishing direct air service to and from Japan. According to LVCVA Chair Steve Hill, adding nonstop flights from international cities often leads to an increased demand in tourism. Currently, travelers from Tokyo to Las Vegas have to make at least one connection.
We had gotten to the point where we were very close to being able to announce a direct flight to Tokyo just before the pandemic happened," Hill said on Tuesday. "The pandemic eliminated that possibility for a while."
Hill remains optimistic about the future, stating that conversations with airlines to provide direct service are ongoing and they anticipate it will happen within the next few years. Potential contenders for the direct Tokyo to Nevada route include United, All Nippon Airways, and Japan Airlines, according to Fletch Brunelle, the Vice President of Marketing at LVCVA.
International Demand
Harry Reid International Airport experienced record-breaking passenger traffic last year, with nearly 52.7 million passengers, representing a 2.2% increase from the previous record set in 2019. While domestic demand was the primary driver of this growth, Las Vegas officials are eager to enhance international traffic. In 2019, the airport saw over 2.5 million passengers arriving from and departing to foreign destinations, and they anticipate surpassing those numbers in the coming years.
A recent review conducted by aviation consultancy Ailevon Pacific projected that Harry Reid International Airport will continue its growth trajectory and potentially outgrow its current capacity levels. Joel Van Over, Senior Director at Ailevon Pacific, noted that the airport has recovered quickly from the effects of the pandemic, surpassing other major airports worldwide.
Currently, there are 161 direct routes to and from Harry Reid International Airport, offered by 25 different airliners, marking an all-time high for the facility.
Baccarat Bounce
The resurgence of international visitors can be observed through the increase in gaming revenue generated by baccarat games, popular among Asian high rollers. Last year, Nevada casinos saw a record $14.84 billion in total gaming revenue, with baccarat showing significant improvement compared to its pandemic lows.
Gross gaming revenue (GGR) from baccarat tables in Nevada reached approximately $1.17 billion, marking a 25% increase compared to 2021 and almost double the revenue generated during the pandemic-affected year of 2020 ($604.3 million).
Nevada's highest-ever baccarat revenue was achieved in 2018, surpassing $1.2 billion.