Posted on: October 5, 2023, 01:29h.
Last updated on: October 5, 2023, 01:29h.
As perfectly round as the Sphere at the Venetian is, the first official late-night joke about the $2.3 billion Las Vegas concert venue fell just that perfectly flat during Jimmy Fallon's "Tonight Show" on Monday.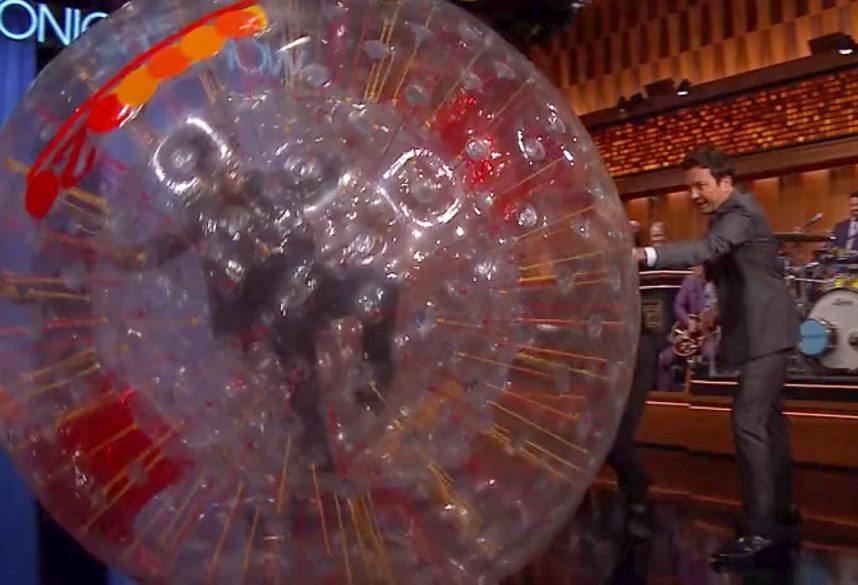 America's late-night talk shows shut down along with the Hollywood writer's strike in May, two months before the Sphere first illuminated the world's largest LED screen, its Exosphere, which permanently altered the Las Vegas skyline and has since provided endless social-media meme fodder with its breath-taking images of eyeballs, basketballs, and the moon.
For TV talk-show hosts, that meant their first crack at the $2.3 billion concert venue only came when they returned live to the airwaves this week
Fallon set his joke up by airing a clip from U2's opening-night performance at the Sphere last Friday, which he called "amazing" and "awesome."
"Of course, we all wish we could have seen Bono in The Sphere, which is why I'm excited to announce we have a special guest tonight," Fallon teased the audience.
As "Tonight Show" house band the Roots performed an instrumental version of U2's "Beautiful Day," Fallon introduced "Bono in the Sphere."
Few in the suddenly disappointed audience found it amusing when a Bono lookalike was rolled onto the NBC stage inside an inflatable hamster ball.
"Get him out of here," Fallon instructed the ball-rollers. "Roll it that way!"
The host finally found the laugh he was looking for when he capped the bit with some Johnny Carson-style self-deprecation.
"I should mention that not all the writers are back," he said.
First Joke of Many
The Sphere and its attractions — both inside and outside — are expected to focus all sorts of national attention onto Las Vegas for the foreseeable future.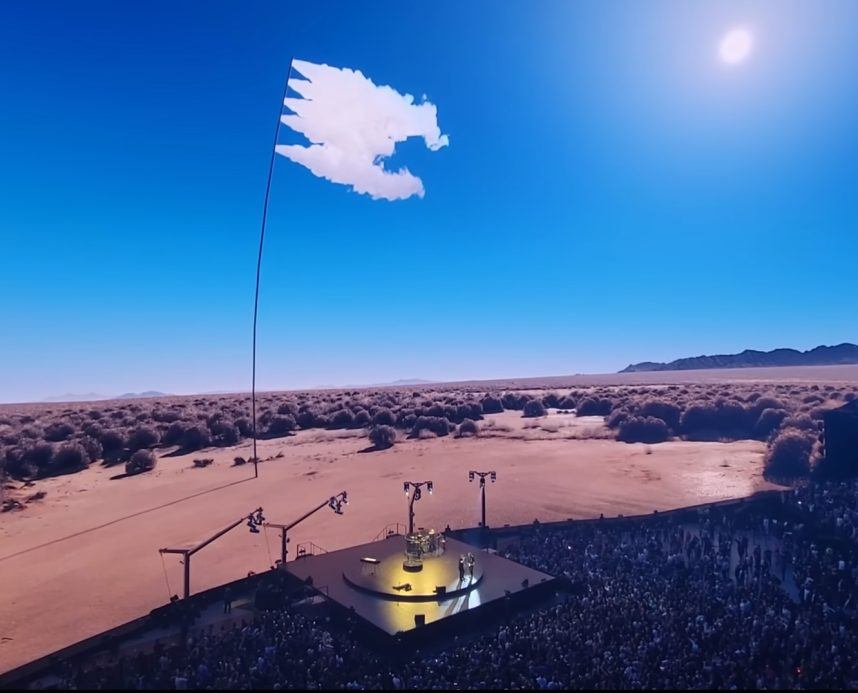 This was assured by the pop-cultural luminaries who packed the house, along with 18,000 others, for opening night of "U2:UV Achtung Baby." They included Jeff Bezos, Oprah Winfrey, and Paul McCartney, among many others.
"It's like having Mozart," the real Bono announced to the former Beatle from the stage. "Your songs will be played in a thousand years, dude. Just know that we love you, and we've stolen a lot of your songs."
Shares of Sphere Entertainment, the holding company encompassing both the Sphere and Madison Square Garden Networks, closed up 12% on Monday, following the opening weekend's success.
This all must have come as a welcome relief for Sphere shareholders and venue creator James Dolan, after the state-of-the-art venue faced five years of delays and cost overruns that nearly doubled its construction budget to $2.3 billion.
Harry Styles and the Eagles are hotly tipped to play residencies at the orb-shaped concert venue after U2, which is also expected to extend its run into next year.