Sports Betting Writer | U.S. Senator Investigates LIV Golf Merger with PGA Tour
Posted on: September 13, 2023, 05:41h. 
Last updated on: September 13, 2023, 05:41h.
A U.S. senator is intensifying his investigation into the alleged involvement of the Saudi Arabian government in professional golf and the proposed merger between LIV Golf and the PGA Tour.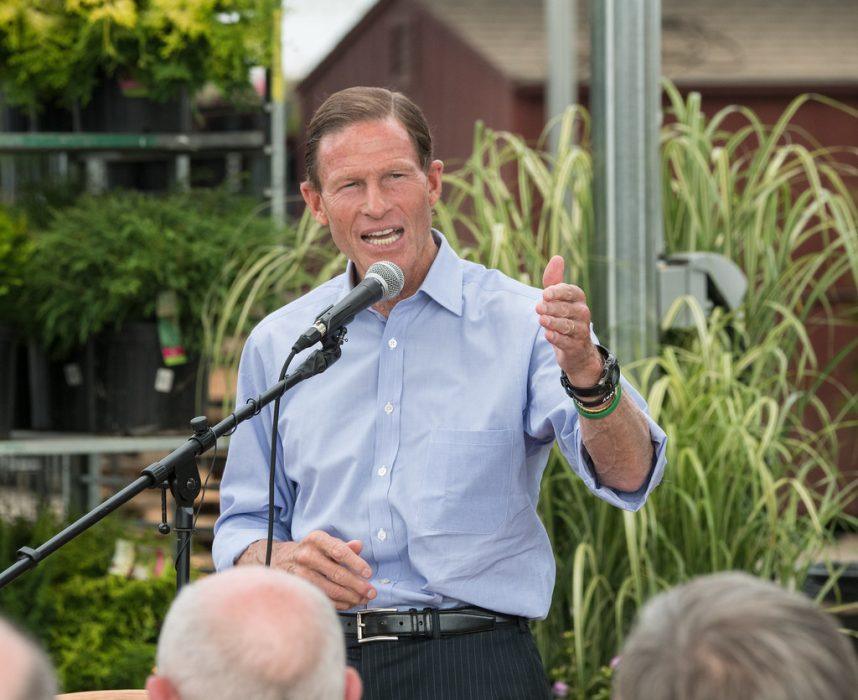 Sen. Richard Blumenthal, a Connecticut Democrat who chairs the Senate's Permanent Subcommittee on Investigations, issued a subpoena Wednesday to the U.S. subsidiary of the Saudi Arabian Public Investment Fund, which owns the upstart LIV Golf tour.
The subpoena comes as part of an ongoing investigation by the Connecticut Democrat into the Saudi government's efforts to cover up its record of human rights abuses and improve its reputation by investing in U.S. institutions such as the PGA Tour.
Saudi Investments Growing
In a memo outlining the basis for the subpoena, Blumenthal argues that the Saudi government is engaged in a multi-front campaign to increase its influence in the U.S. by acquiring key assets.
"The Subcommittee's inquiry thus far has demonstrated that PIF's planned takeover of professional golf is part of a much larger planned expansion of its investments worldwide," he wrote.
Since 2015, the investment fund has seen its assets under management grow from $152 billion to $776 billion, and the Saudi government ultimately hopes to have that hit at least $2 trillion by 2030, according to the memo.
The PIF has invested in major U.S. companies including Meta Platforms, JPMorgan Chase and Uber, as well as prominent private equity firms, according to the memo. But, Blumenthal argues, there is a "lack of visibility" into how those investments may be contributing to broader Saudi influence-peddling efforts.
'Sportswashing' Allegations
The fund could "use investment to suppress unfavorable narratives about Saudi Arabia," Blumenthal warns, citing reports that Vice Media removed a documentary critical of Saudi Crown Prince Mohammed bin Salman after merging with a Saudi media company.
Blumenthal also warns that PIF investments can be used to "distract" from negative stories about Saudi Arabia.
"PIF's PGA Tour investment fits in this bucket because it appears to be a classic attempt at a practice known as 'sportswashing,'" Blumenthal writes.
The subpoena targets the PIF's wholly owned U.S. affiliate, USSA International LLC, and seeks documents related to the fund's involvement with the PGA Tour and other U.S. investments. Blumenthal says the subpoena is necessary after PIF  and PIF and its Governor Yasir Al-Rumayyan have refused to voluntarily cooperate with the subcommittee's investigation over the past three months.
"The Saudi's Public Investment Fund cannot have it both ways: if it wants to engage with the US commercially, it must be subject to US law & oversight," Blumenthal wrote on social media Wednesday.
Betting Scrutiny 
The senators subpoena comes amid scrutiny of LIV by some gambling regulators around the U.S.
Massachusetts earlier this summer banned wagers on LIV events, soon after the announcement of its interest in the PGA.
Earlier this month, a member of the Kentucky Horse Racing Commission questioned whether the eye-popping sums LIV offered to some of its top golfers undermined the league's competitive integrity. But regulators ultimately decided to include the league in the commonwealth's new betting catalog.