Posted on: July 18, 2023, 01:03h. 
Last updated on: July 18, 2023, 01:03h.
Live! Casino Pittsburgh in Greensburg, Pa., has brought significant benefits to Westmoreland County and its municipalities since the Pennsylvania Category 4 satellite property started operating its slot machines in November 2020.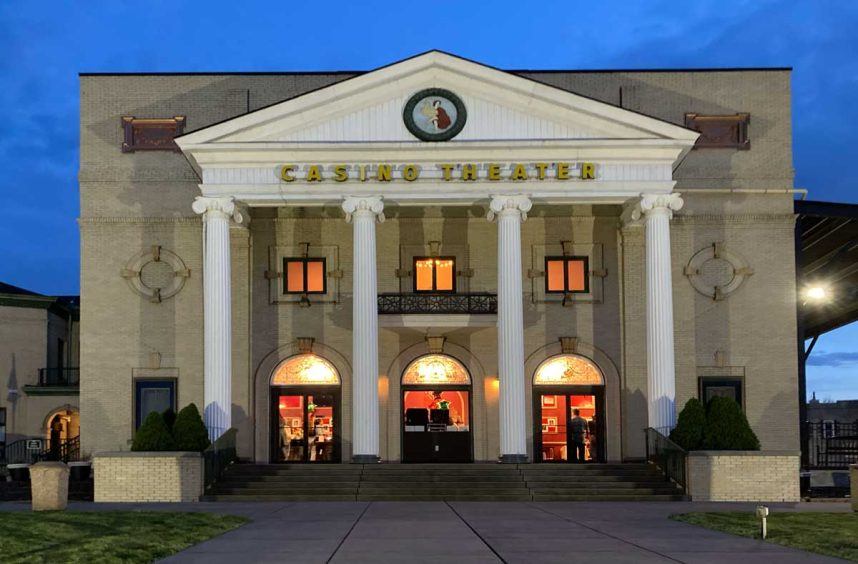 Live! Casino Pittsburgh is operated by The Cordish Companies, a gaming and hospitality firm based in Baltimore. The company sent its executives to Pittsburgh this week to celebrate nearly $21 million in local tax benefits that the casino has provided to 38 area municipalities and organizations in Westmoreland.
Category 4 "mini-casinos" were authorized in 2017 through Pennsylvania's expanded gaming package. Each satellite property is allowed to have up to 750 slot machines. An initial allocation of up to 30 table games requires an additional $2.5 million fee, with 10 additional tables allowed after the casino's first year of table game operation.
Live! Pittsburgh is a satellite casino associated with Cordish's full-scale casino property in Pennsylvania — Live! Casino Hotel Philadelphia. Live! Pittsburgh is one of four mini-casinos in the state, along with Hollywood Casino York, Hollywood Casino Morgantown, and Parx Shippensburg.
Satellite Leader
Among the four satellites in Pennsylvania, Live! Casino Pittsburgh has been the most successful so far. The 100,000-square-foot facility replaced a former Bon-Ton department store at the Westmoreland Mall.
In 2022, Live! Casino Pittsburgh generated gross gaming revenue (GGR) of over $110.8 million. Hollywood York was a distant second among the satellites at approximately $90.9 million.
Under Cordish's host agreement with Westmoreland, the Live! Pittsburgh casino shares 2% of its gross revenue with the county. Since November 2020, that local allocation — officially known as a "Local Share Assessment" — has provided Westmoreland with nearly $21 million in new revenue.
The Westmoreland County government has used the new revenue stream to benefit various county services and nonprofit programs. The casino funds have helped purchase fire and police equipment, fund infrastructure improvements and public playground and park improvements, and cover stormwater upgrades. The casino money has also supported numerous charities, economic development arms, and government programs.
We knew from the beginning that this would be a huge benefit for Westmoreland County, and I am glad to see it happening," said Pennsylvania State Rep. George Dunbar (R-Westmoreland). "Otherwise, these projects, funded by Live! Casino revenue, would either be on the shoulders of taxpayers, or they wouldn't happen at all."
State Senate President Pro Tempore Kim Ward (R-Westmoreland) added that state lawmakers are frequently asked for government funding. The casino, she said, "has been just a huge extra pot of money to be able to help the region."
Casino Benefits
The Local Share Assessment money from Live! Casino Pittsburgh has been used for various projects.
A few notable beneficiaries include the Economic Growth Connection of Westmoreland, a nonprofit economic development corporation, receiving $322,990. This money will support volunteer firefighter companies, the Laurel Highlands Workforce and Opportunity Center, student athletics, and the Southwest Greensburg Borough.
Westmoreland County and its Westmoreland County Industrial Development Corporation received $751,475 to purchase new park equipment and help fund improvements to the New Kensington Advanced Manufacturing Park.
Greensburg City received $700,000 for HVAC upgrades for the Palace Theatre and Stark Building, as well as assistance in renovating the Nevin Arena. Vandergrift Borough received $447,443 for a dump truck, police safety cameras, and the renovation of the Vandergrift Casino Theater and Vandergrift Library.