Posted on: August 21, 2023, 08:15h. 
Last updated on: August 21, 2023, 08:15h.
Damian Aspinall, 63, son of the late John Aspinall, a key figure in legalizing gambling in the UK, has reportedly sold his stake in the family's private gambling club.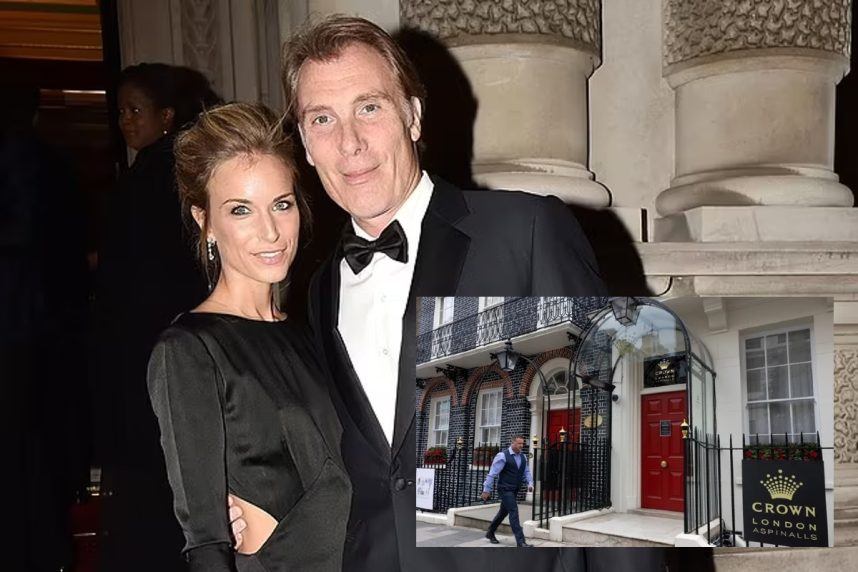 Richard Eden of the Daily Mail reports that Aspinall has sold his 35% stake in Crown London Aspinalls. The exclusive club, established by his father in the 1960s in Mayfair, London, caters to high society.
According to Eden, Aspinall's stake was seized by the bank Investec after he failed to pay off a £6 million mortgage for an undisclosed property.
A friend of Aspinall's told Eden, "It's the end of an era. It's not clear why he didn't repay the mortgage."
Aspinalls is reportedly worth around £200 million. The exact value of Aspinall's stake is unknown, but it was previously valued at £50 million, according to Eden.
Controversial Matters
Aspinalls, known as one of London's most exclusive gaming clubs for high-rolling members of high society, has faced several controversies in recent years.
One controversy involved a lawsuit brought by Semhar Tesfagiorgi, a Black woman who alleged that the club regularly accommodated guests who requested white table game dealers.
Employment Judge Tina Elliott wrote in the court's ruling, "Our finding is that the claimant and her black female colleagues were held back from going on duty because they were not 'fair-skinned, female dealers' or 'western-looking'. The accommodation of the request was direct race discrimination of the claimant because but for her race she would have been asked to deal to the patron. The granting of that request was less favorable treatment by the managers because of race."
Another controversy involved a Malaysian businessman, Han Joeh Lim, who sued Aspinalls after losing £4 million playing baccarat. Lim claimed that the casino had a legal responsibility to intervene in his high-stakes session but failed to do so. The case is still ongoing.
In a separate lawsuit, Lester Hui, a longtime Aspinalls member, refused to pay nearly £600,000 in losses, claiming that the casino had overserved him strong alcoholic beverages that rendered him intoxicated. However, the court ruled that Hui was responsible for the debt and that he exaggerated his intoxication.
Aspinall Legacy
John Aspinall played a significant role in the development of the UK's gaming industry. He introduced the game of Chemin de Fer, also known as "chemmy" or "baccarat," to London in the 1940s and 1950s. His private card clubs challenged Parliament's prohibition on gambling and led to the establishment of regulations for private gambling clubs in the Betting and Gaming Act of 1960. The 1968 Gaming Act further expanded gaming in the UK to allow for commercial casinos.
Aspinall evaded law enforcement by running small gambling rooms and bribing the police. However, when his mother forgot to pay off the corrupt officers, a raid was carried out at one of his clubs.
Aspinall's legal victory in the subsequent lawsuit solidified the legality of private card clubs and paved the way for the growth of the UK's gambling industry.