An alleged kidnapper was fighting for his life early Friday morning after he was shot by Las Vegas police on the city's east side.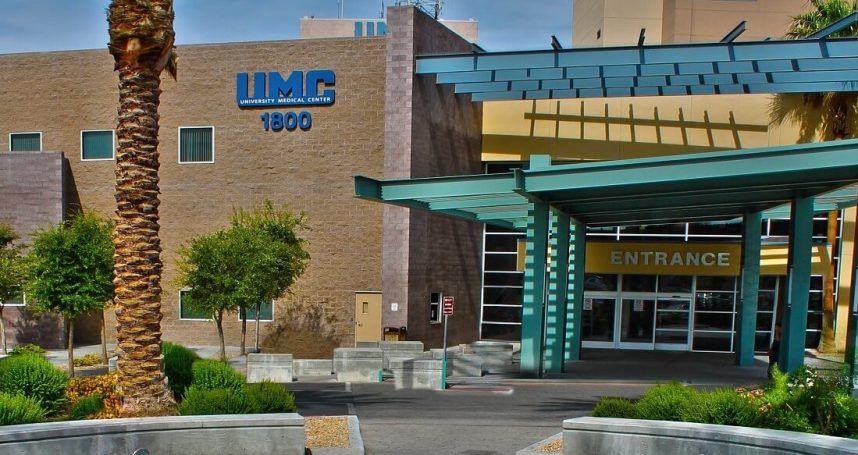 The unnamed suspect was rushed to University Medical Center at about 2 a.m., where he was listed in critical condition.
Two passengers riding in an SUV driven by the suspected kidnapper were also transported to the hospital, according to the Las Vegas-Review Journal. Details on their injuries and conditions were not immediately known.
Boulder City Site of Kidnapping
The incident began in Boulder City, Nev. at about 12:43 a.m. Friday. Officers from Boulder City, which is located about 26 miles southeast of Las Vegas, contacted the Las Vegas Metropolitan Police Department (LVMPD) about an active kidnapping, according to Las Vegas TV station KLAS.
They said the Boulder City police got a text from a woman about 20 minutes earlier reporting that she was kidnapped by the suspect, Las Vegas TV station KSNV reported.
Soon after, officers spotted their vehicle near US 95 and Black Hills Drive in Boulder City. The driver saw the officers approach and sped away, instigating a pursuit of the vehicle.
Las Vegas cops took over the pursuit after the vehicle left Boulder City, forcibly stopping it at about 2 a.m. near Owens Avenue and Hollywood Boulevard in Las Vegas. Details on the forcible stop were not immediately provided.
Aimed Gun at Victim
A standoff between the armed suspect and officers followed. At one point, the suspect, still in the vehicle, aimed a gun at one of the victims in the SUV. That led an LVMPD officer to shoot and wound the suspect.
Emergency personnel gave first aid to the suspect at the scene before transporting him to the hospital.
In total, there were four people in the SUV during the confrontation, including the suspect, according to LVMPD Captain Joshua Martinez.
#FASTALERT 4:55 AM, Jun 23 2023
Police activity on EB Charleston Blvd At Lamb Blvd
All lanes are blocked; use other routes.

— RTC Southern Nevada (@RTCSNV) June 23, 2023
It is unclear if the kidnapping victim was one of the people in the vehicle, Las Vegas TV station KTNV reported.
The crime scene is about five miles east of the Strat Casino. An investigation of the incident forced the closure of East Charleston Boulevard between South Lamb Boulevard and Arden Street as of Friday morning.
Details on the reported kidnapping were not disclosed by LVMPD police as of Friday and the officer who fired the shot was not immediately identified.
The incident marks the third shooting involving LVMPD officers so far in 2023.
The officer's actions will likely be reviewed under standard protocols used by the LVMPD whenever there is an officer-involved shooting.
The post LVMPD Officer Shoots, Critically Wounds Accused Kidnapper in Las Vegas appeared first on Casino.org.