Published: August 5, 2023, 02:46h. 
Last updated: August 4, 2023, 12:57h.
The Macau government has outlined a tentative timeline for land reclamation to expand the Macau International Airport and meet rising demand, according to recent reports.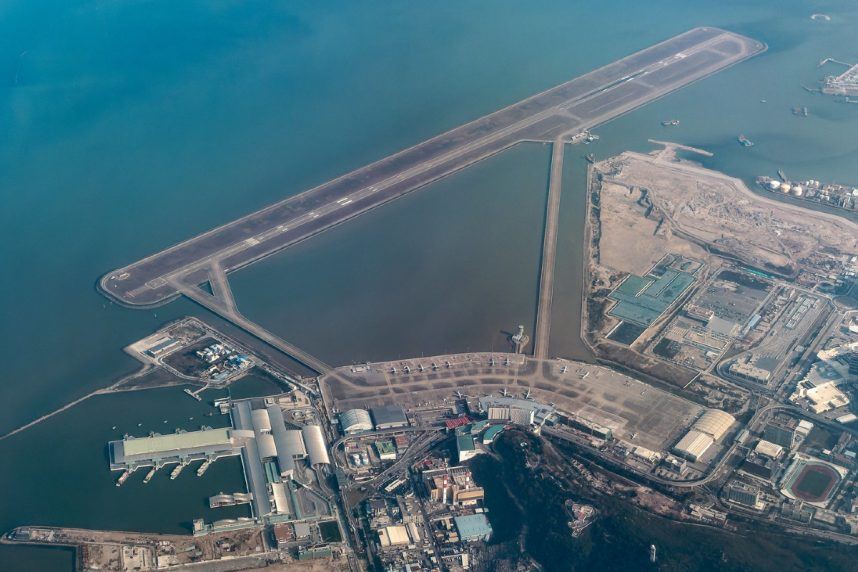 Expanding on the completion of its south terminal last year, Macau International Airport is set to increase its capacity to accommodate 10 million passengers annually.
As Macau shifts its focus away from VIP gambling and towards more family-friendly attractions, airport officials anticipate significant growth in passenger traffic in the near future.
In 2019, Macau International Airport exceeded its capacity with a record 9.6 million passengers. Surpassing an airport's capacity limits can lead to operational challenges and safety concerns, according to aeronautical experts.
Due to COVID-19 travel restrictions, the airport saw less than 600,000 passengers in the previous year.
Macau Airport Carriers
Air Macau, a state-owned enterprise, is the major airline serving Macau International Airport. It offers flights to 24 destinations across China and Asia, including Japan, Singapore, South Korea, Taiwan, Thailand, and Vietnam.
Other airlines operating in Macau include Air China, Hainan Airlines, Jeju Air, and Shanghai Airlines. Currently, there are no direct flights to Macau from the United States.
By comparison, Hong Kong International Airport features three runways and services several global carriers like United, Air Canada, British Airways, Emirates, Lufthansa, and Qantas.
Expansion Plans and Timeline
To accommodate increasing air traffic, the Macau government will initiate land reclamation in the second half of 2024. The reclaimed land will provide additional space for aircraft parking, maintenance, and new hangars.
Additionally, the land reclamation project will include an expanded taxiway system to alleviate congestion. The physical construction is expected to start in late 2026, with the completion of the Macau International Airport expansion slated for 2029.
The expansion will enable the airport to handle approximately 13 million passengers, thanks to the addition of more gates and an improved taxiway system. The project's exact cost has not been disclosed by the Macau government.