Posted on: May 5, 2023, 10:07h. 
Last updated on: May 5, 2023, 10:15h.
Maryland online sports betting commenced in November. Now, almost six months after the internet sportsbooks took their first bets, a new study suggests that minorities and diverse groups are more engaged in the expanded gambling market.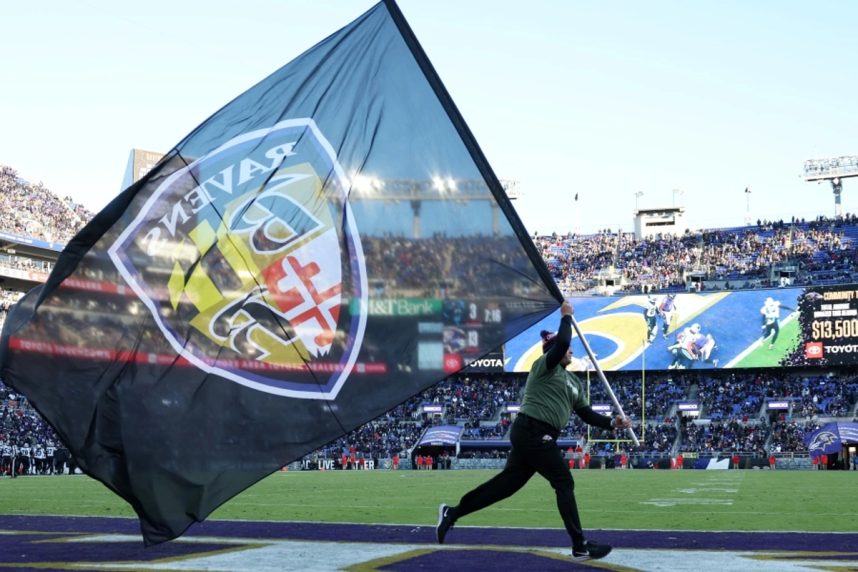 The Baltimore Banner, a nonprofit news website founded by The Venetoulis Institute for Local Journalism, recently funded a poll about Maryland's newest gaming vertical to determine which populations are most participating. Conducted by the Goucher College Poll, the review found that less than a quarter of Maryland's eligible sports betting population has participated in the first six months.
Just 23% of respondents said they have, or are likely to, place a legal sports bet during the state's first year of allowing sportsbooks to operate. The reported participation rate is for both online and in-person wagering.
Pollsters said 76% of the population answered that they are unlikely or very unlikely to place a legal sports bet. But the 23% who have,  or who expect to make a wager, means Maryland retail and online sportsbooks have more than one million interested bettors.
Online sportsbooks went live on November 23 with seven platforms: Barstool, BetMGM, BetRivers, Caesars Sportsbook, DraftKings, FanDuel, and PointsBet. Fanatics, Betfred Sports, and BetParx were later licensed and commenced operations.
Minorities the Majority of Sports Bettors
Goucher polling officials said another fact learned from the review is that minorities, specifically Blacks, are participating the most in sports betting. While whites are gambling on sports at a rate of just 18%, about 32% of Blacks are thought to be wagering on college and pro sports.
The poll determined that 27% of all respondents who identified as nonwhite said they are, or plan to, place a legal sports bet. The data points fall in line with national polling averages compiled by the American Gaming Association (AGA), the foremost lobbying group representing the interests of the US gaming industry in DC.
Marylanders approved a constitutional ballot referendum during the November 2020 presidential election to permit sports betting. The legislation forced the Maryland Lottery and Gaming Control Agency and the Maryland Sports Wagering Application Review Commission (SWARC) to embark on a lengthy regulatory process that frustrated then-Gov. Larry Hogan (R), state lawmakers, and eager bettors.
Equity Mandate Holdup
The 2020 referendum forced SWARC to try and provide equity to populations that might have been wrongly disparaged in the state's previous expansion of gaming. Minority- and women-owned businesses were to have meaningful participation in the emerging industry.
The equity requirements resulted in lengthy delays that primarily stemmed from a time-consuming "disparity analysis" that was to be conducted by a third-party consultant hired by SWARC. After receiving approval from the legislature to amend the sports betting law, SWARC went ahead with issuing sports betting licenses to casinos and their online sportsbooks partner with the caveat that those entities regularly submit reports to the state highlighting their efforts to hire more diverse people and contract minority-owned firms, when appropriate.   
One third-party partnership example is retail sportsbooks giving preference to a minority-owned restaurant for the inclusion of sports wagering kiosks and staffed betting windows. Long Shot's, a BBQ and betting joint that's 100% women-owned, has partnered with Betfred Sports for its in-person sports betting.