Posted on: July 13, 2023, 06:36h. 
Last updated on: July 13, 2023, 06:38h.
Lionel Messi's arrival in Major League Soccer (MLS) with Inter Miami is already beginning to bear commercial fruit off the field. The Argentine soccer phenom has formed an alliance with Hard Rock Café to introduce his own sandwich at its restaurants and select Hard Rock International casinos.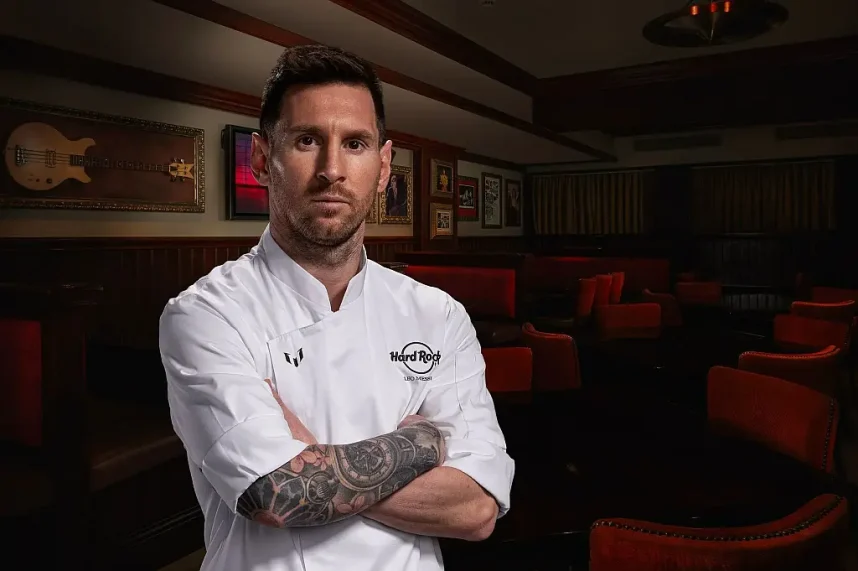 Since it was learned that the World Cup champion would play for Inter Miami, the entire city turned upside down and began to prepare for his arrival. Two murals with Messi's face were painted in the famous Wynwood neighborhood, one by local artist Arlex Campos and the other by Argentine Maximiliano Bagnasco, under the supervision of Inter Miami co-owner and retired soccer star David Beckham.
This fever for Messi has reached the menus of local restaurants, as dishes have been added in tribute to him. However, it's the striker himself who is leaving his mark on the culinary scene.
Take a Bite of Messi
Entitled "Made For You by Leo Messi," the dish seeks to highlight one of the most classic and popular cuisines in Argentina. It's a sandwich made with a Milanese-style (breaded and fried) chicken breast, melted provolone cheese herb aioli, tomatoes and arugula, all nestled between two slices of toasted artisan bread.
¡Otro sueño cumplido! Muy contento de presentarles el nuevo Messi Chicken Sandwich que creamos con @HardRock, inspirado en mi comida favorita: ¡La Milanesa! ¡No se lo pueden perder!

Another dream comes true! I am thrilled to introduce to you the new Messi Chicken Sandwich that… pic.twitter.com/9fOFJbFFAf

— Leo Messi Site (@leomessisite) July 12, 2023
The "Messi Chicken Sandwich" is now reportedly available at Hard Rock restaurants. So, in Miami, Barcelona or any of Hard Rock's other locations around the world, diners can experience the dish that makes Messi happy.
Inspiration for the dish, according to a Hard Rock statement, comes from Messi's love for all things Milanese. The culinary style has its roots in Italy, but is reportedly a go-to favorite of Argentine diners.
The sandwich partnership is a first for Messi. But the seven-time Ballon d'Or winner has an established history with Hard Rock. He's been a brand ambassador for the company for the past two years.
The unveiling of the sandwich by Hard Rock and Messi comes thanks to the "Greatness Happens Here" marketing campaign. The latest chapter is part of a plan to show the world that Messi is just as skilled at using his hands as he is with his feet.
In a spot that ultimately leads to the presentation of the sandwich, diners in a Hard Rock restaurant are stunned to see Messi's presence. He's not in his typical soccer uniform but instead dons a traditional chef's uniform as he heads to the kitchen.
There, he goes from Messi, the soccer GOAT to Messi, the head chef. He uses his magic to warm up the kitchen as he leads his staff toward the ultimate creation. At the end, the Made For You by Leo Messi sandwich makes its debut.
New Home in Florida
The launch of this sandwich comes on the heels of Messi's arrival in Fort Lauderdale, FL. Traveling with his wife and children, this marks the start of his journey in MLS with Inter Miami.
In order to celebrate the signing, the club is reportedly preparing a huge event on July 16 at the DRV PNK Stadium in Ft. Lauderdale. Also expected to be present at the event is Spanish soccer star Sergio Busquets, another new Inter arrival.
The debut of Messi and Busquets with Inter Miami on the field will likely be on July 21. It will take on Mexico's Cruz Azul in the Leagues Cup and, unsurprisingly, sportsbooks are giving Inter Miami the win.