Posted on: October 3, 2023, 02:06h. 
Last updated on: October 3, 2023, 02:06h.
MGM Resorts International continues its impressive streak as the presenting sponsor of the Las Vegas Pride Parade and Festival for the 16th consecutive year.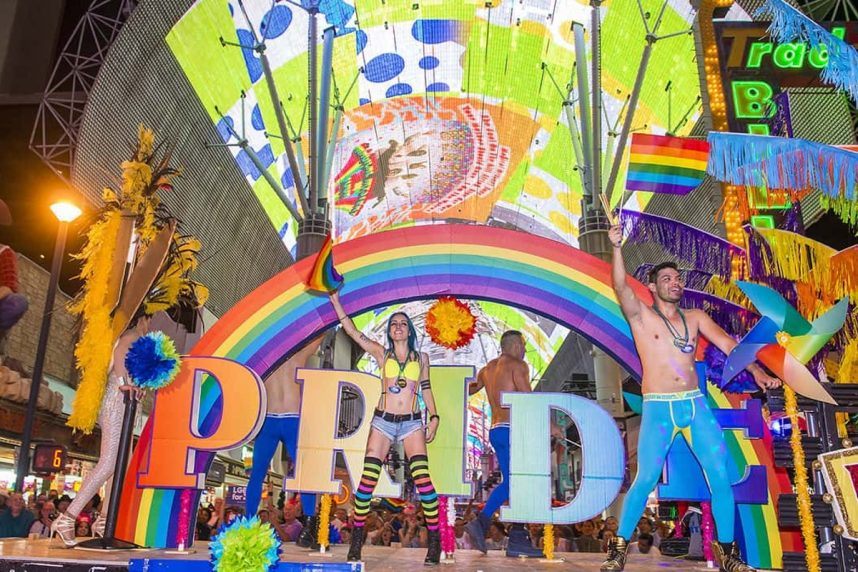 Mark your calendars for this Friday, Oct. 6, because the excitement of the Las Vegas Pride Parade is about to hit downtown Las Vegas. The Parade preshow will commence at 6 pm local time, followed by the official start of the parade at 7 pm on 801 S. 4th Street at Gass Avenue. The parade route will extend about an eighth of a mile past the iconic Fremont Street Experience along S. 4th to Stewart Ave.
The prestigious Las Vegas Pride Festival has a rich history that dates back to 1983 when the inaugural Gay Pride Celebration took place at the University of Nevada, Las Vegas. The addition of the parade came in 1997, with the procession happening at Sunset Park southeast of Harry Reid International Airport.
Since 2003, MGM Resorts has been a prominent presenting sponsor of the annual Las Vegas Pride Parade and Festival, and its unwavering commitment to celebrating the LGBTQIA+ community remains steadfast. This vibrant festival is now organized by Las Vegas Pride Magazine, a non-profit organization that seeks to increase awareness and foster LGBTQIA+ inclusivity, in partnership with the Southern Nevada Association of Pride, Inc.
Unwavering Support
In a statement provided to Casino.org, MGM Resorts expressed its immense pride in supporting the LGBTQIA+ community and the Las Vegas Pride Festival. MGM will proudly display a float in the parade and encourage its employees to participate by marching along with the MGM-decorated entry.
We are proud to reaffirm our support for the LGBTQIA+ community and celebrate love in all its forms," said Jyoti Chopra, chief people, inclusion, and sustainability officer at MGM Resorts. "Our participation is an extension of our ongoing efforts to foster a more inclusive and equitable world."
MGM has been a trailblazer in showing support for the gay community, as the company became one of the first major employers in Nevada to offer health benefits to partners and significant others of employees in same-sex relationships back in 2004. Following the legalization of same-sex marriages in 2014, MGM also allowed these unions to take place in its casino chapels.
Apart from MGM Resorts, "Live U=U" is another presenting sponsor of this weekend's Las Vegas Pride Parade and Festival. Live U=U is a non-profit organization that facilitates HIV testing and secures free or low-cost HIV care for members of the LGBTQIA+ community. Event organizers require presenting sponsors to contribute a minimum of $35,000 annually to the Las Vegas Pride events.
Highlighting its commitment to inclusivity, MGM Resorts has been consistently recognized by the Human Rights Campaign as one of the top employers for LGBTQ+ Equality in the nation for 11 years in a row.
Festivities on Saturday
Following the Friday night parade, the Las Vegas Pride Festival will continue the celebrations on the following day at Craig Ranch Regional Park on 628 W. Craig Rd. in North Las Vegas.
Event organizers emphasize that Saturday's festivities are "family-friendly" until 7 pm, after which the Pride "after-dark" segment begins, featuring performances with adult language on the stages and is not recommended for children.
Celebrate diversity at the Las Vegas Pride Festival where everyone is welcome," the festival website reads. "LGBTQIA+ families, couples, and singles, along with their friends and straight allies, come together for an entire day of fabulous fun at Craig Ranch."