Michigan Attorney General Cracks Down on Unregulated Gaming Websites
Posted on: September 18, 2023, 12:03h.
Last updated on: September 18, 2023, 12:03h.
Michigan Attorney General Dana Nessel is taking action against offshore and unregulated gaming websites that target consumers in the state.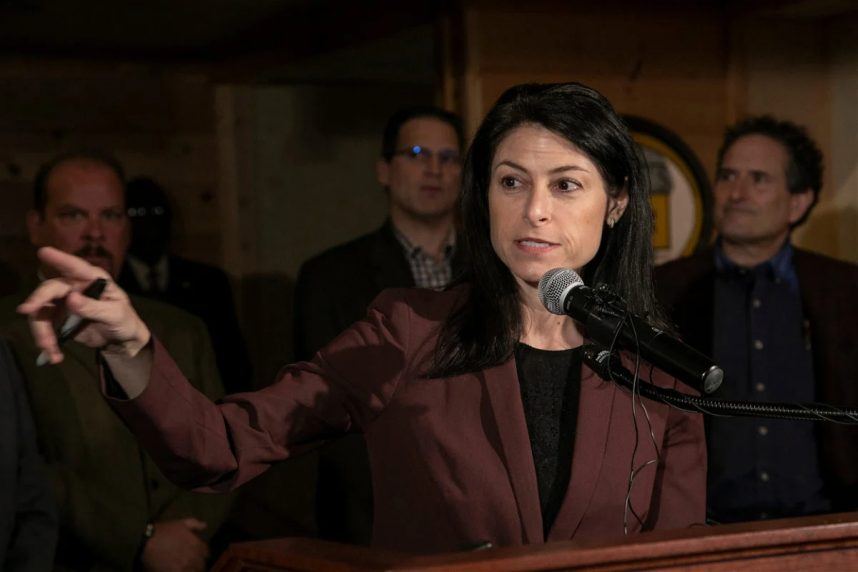 The Michigan Attorney General's office recently achieved a significant victory against Golden Hearts Games, an unregulated gaming website based in Massachusetts. The website has been operating in Michigan for several years, but Nessel's office secured an Assurance of Discontinuation, effectively shutting down the platform.
Golden Hearts offered free-to-play social casino games, but the Michigan Gaming Control Board found that the company was in violation of the state's gaming laws. Despite a cease-and-desist order issued by Nessel's office, Golden Hearts continued to allow Michigan players access to its games.
With assistance from the state attorney general's office, gaming regulators concluded that Golden Hearts was operating illegally. This prompted Nessel's office to take legal action and threaten a lawsuit against the company. Golden Hearts ultimately agreed to discontinue its operations in Michigan.
While Golden Hearts' website was free to play, players had the option to purchase chips when their free tokens ran out. The website also allowed players to convert their digital coins into real cash prizes.
Cracking Down on Online Gaming
In 2019, Michigan legalized iGaming and online sports betting. This allows the state's commercial casinos and federally recognized gaming tribes to operate casino games and sports betting online. The Michigan Gaming Control Board is responsible for regulating both commercial and tribal online gaming operations. However, online charitable gaming is not permitted in Michigan, and only non-profit organizations are eligible to operate charitable bingo and other games.
Nessel's office emphasized that Golden Hearts Games did not comply with the cease-and-desist order and deceived Michigan residents into thinking they were participating in legal gaming activities. As a result, the company faced legal action and agreed to discontinue its operations in the state.
Unlawful Gaming Thrives
While online sports betting is allowed in over two dozen states, interactive slot machines and table games, known as iGaming, are only legal in six states. This limited legal market has opened the door for offshore gaming websites to target US consumers.
According to the American Gaming Association, unregulated online casinos generate over half a trillion dollars in unlawful gambling each year. The gaming industry and state gaming boards have been pushing the Justice Department to take action against these rogue casino websites.
Last month, the Department of Justice assured the industry and regulatory bodies that combating illegal online gaming websites is a top priority for the department.
"The Department takes seriously the issue of illegal gambling, including illegal online gambling, and continues to successfully investigate and prosecute illegal internet gambling," a DOJ official stressed.