Posted on: August 23, 2023, 01:00h.
Last updated on: August 23, 2023, 01:00h.
Michigan Gaming Industry Sees 4% Increase in Online Casino and Sports Betting Revenue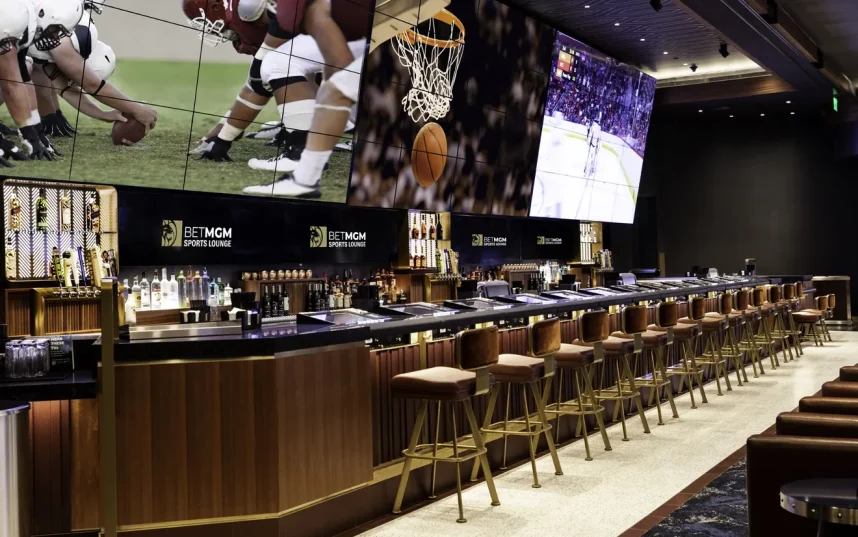 Commercial and tribal operators in Michigan report a combined gross revenue of $176.1 million, showcasing a 4% increase compared to the previous month. This growth is particularly impressive as the summer season tends to bring about a slump in revenue.
July's sports betting revenue in Michigan reached $22.5 million, surpassing the $18.3 million earned in June.
The Michigan Gaming Control Board (MGCB) also provides data on combined adjusted gross receipts (AGR) for internet gaming and sports betting. In July, the AGR amounted to $154.6 million, with internet gaming contributing $138.2 million and sports betting contributing $16.4 million.
These AGR numbers demonstrate an 18% increase in online gaming and a 16.8% rise in mobile sports betting compared to July of the previous year.
Michigan Sports Betting Competition
Michigan's total sports betting, including both online and in-person betting, reached $208.8 million. Online betting continues to dominate, accounting for 96% of all bets placed. Michigan sports betting apps amassed $200.8 million in bets.
FanDuel Sportsbook emerges as the leader in the sports betting market in July, securing 37% of the total revenue with $73.4 million. This marks a significant monthly handle for the sportsbook. DraftKings follows closely behind with a 27.5% share, generating $55.3 million in bets.
BetMGM ranks as the third most popular sports betting app in Michigan for July, with a total handle of $32.9 million.
In July, the state collected $1.5 million in sports betting taxes.
Land-Based Gaming on the Rise
In a separate report, the MGCB reveals that the physical casinos in Detroit earned a monthly revenue of $107.2 million. The majority of this revenue, $106.7 million, can be attributed to table games and slots, while retail sports betting contributed an additional $477,543.
Among the three Detroit casinos, MGM Grand Detroit holds the highest market share at 47%, followed by MotorCity Casino at 29% and Hollywood Casino at Greektown at 24%.
During the August 15 meeting, the MGCB unanimously approved a one-year license renewal for the authorized Detroit casinos.
Renewing a casino license reflects an ongoing commitment to operate a reputable and responsible establishment," stated MGCB Executive Director Henry Williams. "It signifies a dedication to maintaining high standards of quality, security, and fair play within the industry. The renewal of these licenses is validation of the casinos' commitment to operating as responsible and valued corporate citizens within Michigan that contribute positively to the state's gambling industry while ensuring a safe and enjoyable experience for all patrons.
Licensees are taxed at an 18% rate.