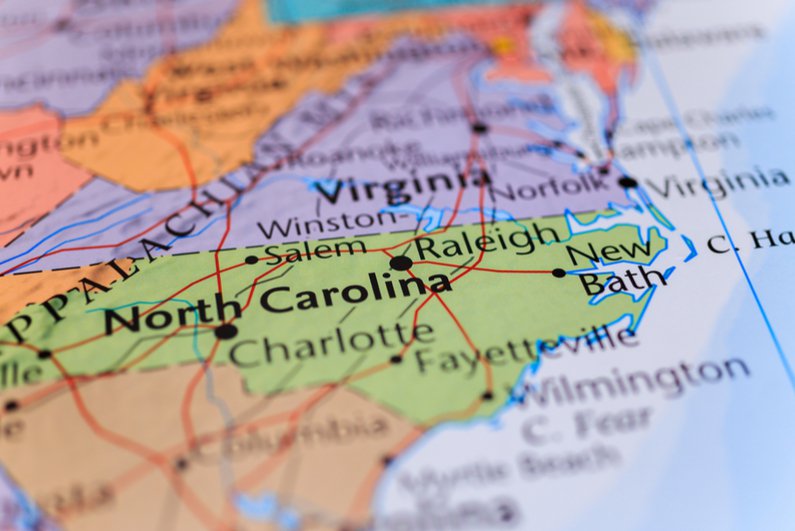 Lets get this out of the way at the top, having 17 states with sports betting on the books is an impressive number. It shows how far we've come in a relatively short amount of time as North Carolina becomes the latest state to pass a law that will allow citizens to bet on sports.
There's even some really good parts to the law that are sure to make local sport bettors and fans very happy. But there's one huge black mark that is hard to get around and that is the ease with which people will be able to place bets.
That's because there is no online sports betting in the first laws on the books and there are only two casinos in the state where gambling and therefore sports betting will take place.
Both of the casinos are tribal owned and partnered with Casears, Harrah's Cherokee Valley River Casino & Resort as well as Harrah's Cherokee Casino Resort. Both of them are located in the Western portions of state.
That means that gamblers who live in the main metropolitan areas, such as Charlotte and Raleigh live between three and six hours away from the betting centers. It really does beg the question, that if people in the big cities are already betting offshore -as they likely are- then why would they change their habits with the passage of this law?
On the other hand, the framework put in place is strong and should legislators decide to make legal betting more available down the road then lots of people are sure to benefit.
For one thing, and probably the biggest bonus for local gamblers is that they'll be allowed to bet on college sports involving local teams. And in a state where college basketball is king, that is huge news.
Furthermore, there is no additional licensing process involved and the casinos will not have to participate in the integrity fee scheme that professional sports are advocating for. That will lower the tax that bettors have to pay and make getting set up to take bets relatively painless.
There is also some encouraging news for the eastern part of the state, as the government is also close to passing a bill that would study what expanded legal sports betting across North Carolina would look like. Nothing is certain yet, but one would imagine that if this first step is a positive one and well received by voters then expanded sports betting will become more widespread.