Italian Serie A Success Leads to Arrest of Fugitive with Camorra Ties

August 7, 2023, 09:02h.
Last Updated: August 7, 2023, 09:02h.
The incredible success of Italian Serie A club Napoli has led to the capture of one of Italy's most wanted criminals, Vincenzo La Porta. La Porta, a high-ranking figure in the notorious Camorra mob, had been evading law enforcement for 11 years until he was inadvertently identified in a photo of Napoli fans celebrating the team's long-awaited Serie A victory. The Camorra is a powerful organized crime syndicate known for its involvement in money laundering, global criminal activities, and illegal gambling.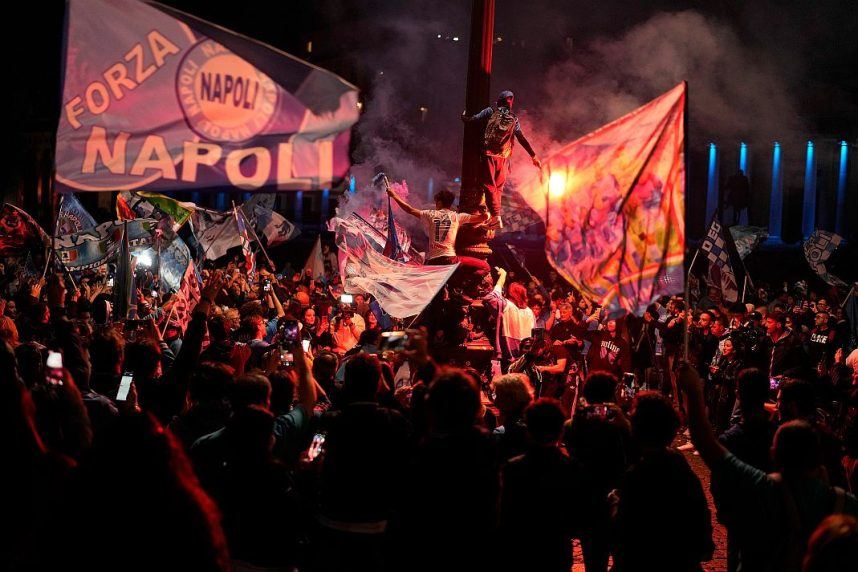 The photograph, taken in an Italian restaurant on the Greek island of Corfu, featured La Porta among a group of fans rejoicing in the victory. Although Italian authorities initially had suspicions regarding La Porta's identity, they were able to apprehend him with certainty.
Last Friday, La Porta was apprehended while riding a moped with the help of the incriminating photograph. He appeared in court on Saturday to initiate the extradition process.
Italy's Most Wanted No More
For Italian authorities, Napoli's unexpected triumph at the end of the 2022-23 season proved to be an essential ally. It marked the club's first title win since 1990, breaking a decades-long drought.
Months of collaborative efforts among Italian authorities resulted in an intensive investigation to locate the elusive fugitive hiding in Greece. The comprehensive probe involved a meticulous examination of the financial connections within La Porta's network of supporters and an analysis of the social media presence of Napoli soccer fans in Corfu.
Nearly 23 years ago, Italian authorities convicted La Porta on several charges, including conspiracy, tax evasion, and fraud. He was sentenced in absentia and has remained on Italy's list of the 100 most wanted criminals ever since.
The proprietor of a local restaurant in Corfu informed authorities that La Porta had been working as an assistant chef for the past month. La Porta's lawyer claimed that he had been leading a lawful life, but extradition could have severe health repercussions for his client.
Extradition as a Political Instrument
The timeline for completing the extradition process has not been disclosed, and there is no guarantee that the request will be granted. While both Italy and Greece are signatories of the European Convention on Extradition, Greece has previously denied extradition requests from Italy, citing political reasons.
Notably, in 1988, Greece rejected Italy's request to extradite Mauricio Folini, a decision based on political grounds that opposed the Supreme Court's approval.
Italy has also refused to extradite individuals, such as the recent case of Romania's former government official, Ionel Arsene.
Under Italian law, an Italian judge can decline an extradition request if the individual has been a resident of Italy for at least five years. Consequently, extradition requests often become tools in political maneuvering, with governments utilizing them to influence external relations.
Camorra's Extensive History in Italy
The Camorra is notorious as one of Italy's most dangerous and violent criminal organizations. It dates back to the fourteenth century and originated in the city of Naples.
Although it was severely suppressed during fascism and assumed to have disappeared, the Camorra resurfaced in the mid-1960s, experiencing a significant resurgence in the 1990s. The group's resurgence coincided with growing tensions between the lower and working classes in Naples, who were deeply affected by a severe economic and social crisis. The Camorra seized on corruption and political instability, positioning itself as an intermediary between the lower classes and powerful elites.
The organization is allegedly involved in various illegal activities, including extortion, drug trafficking, gambling, sexual exploitation, and murder. While efforts have been made to combat the Camorra since the late 1990s, it remains active, operating with greater secrecy. Moreover, its influence has extended beyond Italy, with significant connections in Spain.