Posted on: July 27, 2023, 06:43h. 
Last updated on: July 27, 2023, 06:43h.
A young West Virginia jockey charged with first-degree murder was implicated in the crime through cellphone records, according to Maryland prosecutors.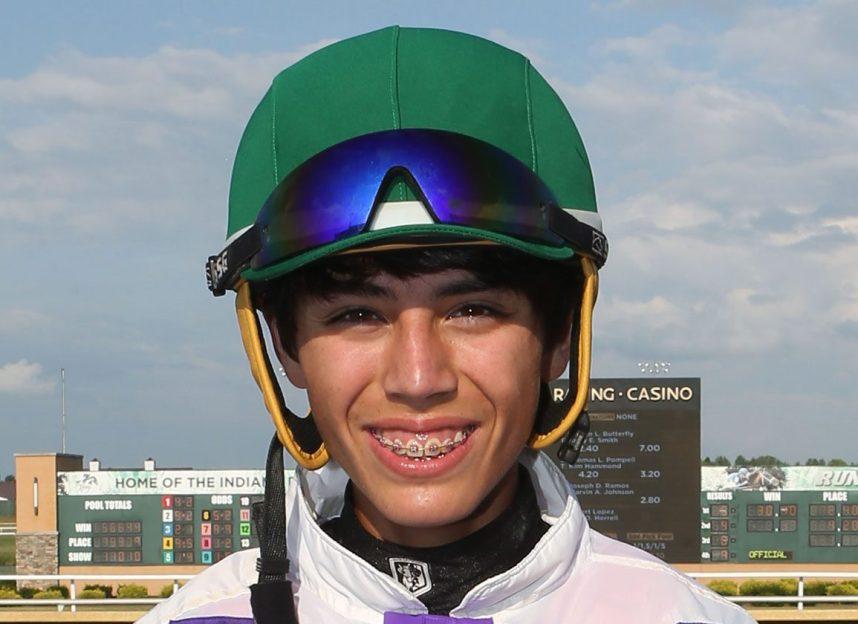 Bryson Butterfly, 18, was a promising rider who regularly competed at the Hollywood Casino at Charles Town Races. However, he was arrested at his home near the casino on June 23 by US Marshalls on suspicion of involvement in the murder of his friend, Elias Cieslak, 17.
Prosecutors allege that Butterfly conspired with two others to rob Cieslak at gunpoint, but the robbery turned deadly, resulting in Cieslak's fatal shooting in Overlea, Md. on April 23.
David Lofton, 32, and another 17-year-old who remains unidentified due to being a minor, have also been charged with murder.
Orchestrated Robbery
Police encountered Butterfly near a McDonald's in Overlea shortly after discovering Cieslak's body. The jockey claimed that he had picked up the victim in his Subaru Forester as part of a drug transaction. According to court documents, Cieslak had agreed to sell Butterfly four pounds of marijuana for $8,500.
Butterfly stated that while the deal was taking place, two men arrived in a black Infiniti Q50 and robbed Cieslak of the drugs while Butterfly fled. He told police that he had left the area before the victim was fatally shot.
At the crime scene, $7,700 in counterfeit money was found.
Suspicious of Butterfly's claims, investigators examined his cellphone records, which he said had been stolen during the robbery. They discovered that the phone had called the cellphone of the younger alleged robber shortly before Butterfly picked up Cieslak in his car.
Records also indicated that Butterfly was in constant contact with Lofton on the day of the crime.
Following the murder, the phone was traced to, or near, an address in West Baltimore where Butterfly claimed to live. It pinged off the mast at the same time the jockey was being interviewed by the police.
Circumstantial Evidence
At a bail hearing on Wednesday, Butterfly's attorney Sara Kopecki argued that the state's case was "based at best on circumstantial evidence," as reported by The Baltimore Sun.
State prosecutors portrayed Butterfly as the "ringleader" of the robbery.
Cieslak's father, Juan Cieslak, said Wednesday that the victim took pride in watching Butterfly compete in races on TV and even wore a T-shirt with the accused's face printed on it.
"I wish I could have my son back, and they could have theirs," he told The Baltimore Sun after the hearing, referring to Butterfly's family members. "They can talk to their son on the phone, but I can't talk to my son in heaven."
Butterfly was denied bail and remains in custody at the Baltimore County Detention Center. A preliminary hearing in the case is scheduled for August 18.