Posted on: August 1, 2023, 02:05h. 
Last updated on: August 1, 2023, 02:05h.
A mentally ill homeless man receives a 100-year prison sentence for the 2019 murder of an elderly man at the Harrah's Joliet hotel in Illinois.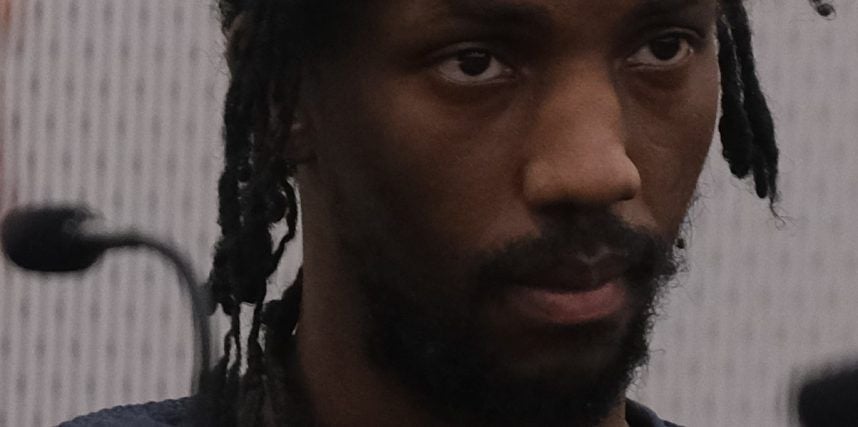 Robert A. Watson, 29, of Joliet, receives the maximum sentence of 100 years for fatally stabbing Emanual Burgarino, 76, of Hales Corners, Wis., 26 times at the hotel on March 24, 2019.
Watson attacked the victim with a knife and pepper spray, causing fatal injuries to his chest and neck. He was pronounced dead at Saint Joseph Medical Center in Joliet.
Following an eight-day trial in May, Watson was found guilty of first-degree murder. The jury determined that Watson had been suffering from mental illness, with his defense lawyers arguing that he had schizophrenia.
Despite his mental illness, Watson is obligated to serve the full 100-year sentence. He will receive credit for the 1,590 days he has already spent in jail.
A Dark Character
Will County State's Attorney James Glasgow describes Watson as "evil incarnate" and believes he will face eternal punishment for his heinous crime.
He savagely stabbed Emanual Burgarino in a ruthless, barbaric attack and left the elderly gentleman to suffer and die in a hotel hallway," added Glasgow. "His premeditation and attempts to conceal the evidence demonstrate his full awareness of his actions and their consequences.
During the trial, witness Glenn Hill testified to seeing Watson attacking the victim on the hotel's fifth floor before Watson fled and was later apprehended by police.
Incriminating Evidence
The next day, police discovered a bloody knife, Watson's clothes, and bloody latex gloves in a bush in Joliet. Watson's backpack was found in a condemned building where he had been staying, and he was apprehended at the Joliet Public Library's Ottawa Street Branch.
Forensic analysis confirmed the presence of Burgarino's blood on Watson's shoes, clothes, as well as on the knife and gloves.
The motive behind the random murder appears to have been robbery. Burgarino, who owned a sports bar, was staying at the hotel at the time.
Civil Lawsuit
In 2021, Denise Dixon, Burgarino's girlfriend, filed a civil lawsuit against Caesars Entertainment, the owner of Harrah's, citing negligence for failing to protect Burgarino. The case is currently pending after unsuccessful settlement attempts in June 2022.