FanDuel Becomes Authorized Gaming Operator of NASCAR
Posted on: August 25, 2023, 12:58h
Last updated on: August 25, 2023, 12:59h
FanDuel, the leading online sportsbook operator in the US, has announced a major deal with the National Association for Stock Car Auto Racing (NASCAR). The agreement designates FanDuel as an authorized gaming operator of NASCAR, marking a significant milestone for the motorsports series.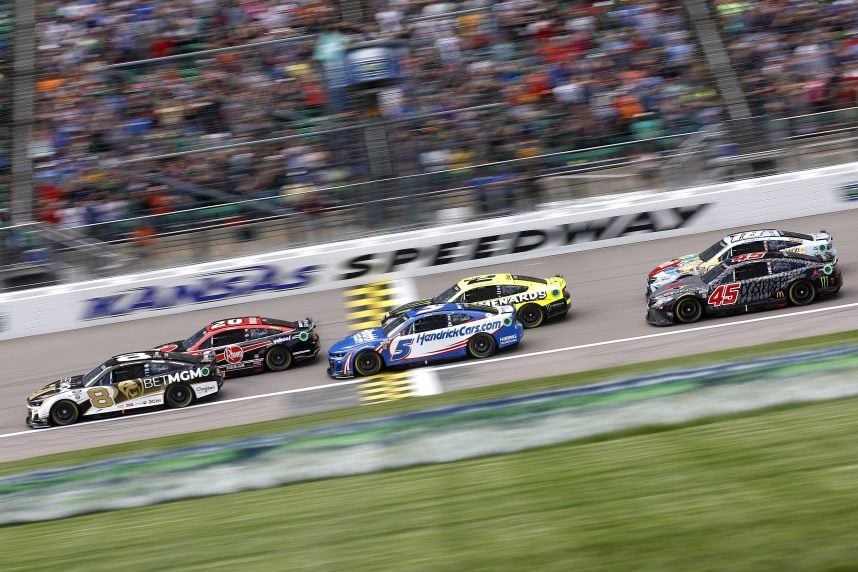 As part of the collaboration, FanDuel will utilize a former driver and current on-air personality to promote its NASCAR wagering offerings. The financial details of the multi-year agreement were not disclosed.
"In addition to its partnership with NASCAR, FanDuel has brought on NASCAR on FOX Analyst and racing icon Clint Bowyer as a FanDuel Ambassador. Bowyer will help engage race fans by promoting FanDuel NASCAR offerings," according to a statement.
NASCAR, traditionally categorized as an "other" sport in the sports betting landscape, has seen increased interest from bettors in recent years. Following the 2018 Supreme Court ruling on the Professional and Amateur Sports Protection Act (PASPA), NASCAR became the first sports association to collaborate with the American Gaming Association (AGA) in 2023.
To its credit, NASCAR recognized the potential in sports wagering and has experienced a surge in betting activity. Betting operators witnessed a 51.5% increase in the total amount wagered on NASCAR in 2022 compared to the previous year. FanDuel, in particular, observed a remarkable 70% rise in NASCAR bets placed on their platform, leading to an 88% increase in handle. These figures highlight the growing engagement opportunities for fans through betting.
FanDuel currently offers mobile sports wagering in 19 states, with nine of those states hosting NASCAR races.
NASCAR Races Attract Gaming Sponsors
The strong corporate ties within NASCAR, including race names and individual cars, make it an appealing platform for gaming companies seeking to attract new customers.
In 2023, four races in NASCAR's top series will be sponsored by gaming operators. Notably, the Hollywood Casino 400 Presented by Barstool Sportsbook and the South Point 400 are part of NASCAR's 10-race playoffs. The Hollywood Casino race is held at Kansas Speedway, while the South Point 400 takes place on October 15 at Las Vegas Motor Speedway.
Furthermore, FanDuel's competitors, DraftKings and BetMGM, have also sponsored cars at select NASCAR races this year. Additionally, NASCAR has partnered with nVenue to become its official micro-betting provider, offering wagering opportunities on race stages, qualifying, pit stops, and more.
The Rise of Gaming in NASCAR
With its increasing prominence in the world of sports betting, NASCAR has positioned itself as an attractive option for gaming companies. The series' collaboration with FanDuel as an authorized gaming operator signifies the growing significance of the sport in the betting industry.