Posted on: October 16, 2023, 09:57h.
Last updated on: October 16, 2023, 09:57h.
Elys Game Technology (NASDAQ: ELYS), a gaming technology provider, announced on Monday that its common stock will be delisted from the Nasdaq Stock Market on Tuesday, Oct. 17.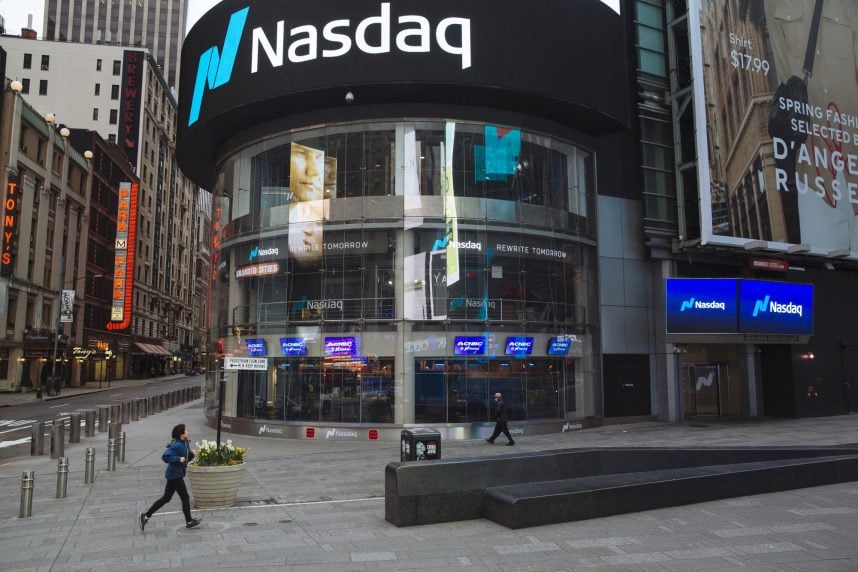 The delisting decision follows a ruling by the Nasdaq Hearings Panel, as Elys' stock has traded below $1 per share for approximately 8 months.
"The Company's common stock did not maintain a minimum closing bid price of $1.00 ("Minimum Bid Price Requirement") per share as required by Nasdaq Listing Rule 5550(a)(2). Accordingly, the Nasdaq Hearings Panel has determined to delist the Company's shares from Nasdaq. Nasdaq will complete the delisting by filing a Form 25 Notification of Delisting with the U.S. Securities and Exchange Commission ("SEC"), following the expiration of relevant appeal periods," according to a statement issued late Monday by Elys.
Elys disclosed that it incurs an annual expense of approximately $1.6 million to maintain its Nasdaq listing.
Implications for Elys Game Stock
Elys Game Technology, primarily a tech provider, falls under the sports wagering category due to its provision of sports betting kiosks to establishments such as bars and restaurants that hold permits for sports wagering.
The company has the option to appeal the delisting decision, but no final decision has been made. With shares closing at 41 cents and failing to surpass the $1 mark for the past 8 months, a reverse split could be the most viable way to regain compliance with exchange listing standards.
"The Company's evaluation will consider various factors, including the board's assessment of the likelihood of regaining and maintaining compliance through a reverse stock split," added Elys in the statement. "Additionally, the evaluation will analyze the benefits of continuing to list on Nasdaq compared to the substantial costs associated with complying with listing requirements."
Elys stock will now trade over-the-counter under the current ticker symbol. However, stocks trading over-the-counter usually have limited institutional investor interest.
Elys Stock and Market Capitalization
Currently valued at just $15.91 million, Elys, based in Canada, has a relatively small market capitalization, suggesting that many professional investors are not actively involved with the stock. Despite this, the stock has experienced a year-to-date increase of over 46%.
Elys benefits from geographic diversity through its partnership with Italy's Lottomatica. Additionally, the company is not burdened by significant debt obligations, unlike many gaming operators. Elys has stated that it will continue to provide updates to investors, even after its delisting from Nasdaq.
"The Company intends to continue providing information to its stockholders and taking actions within its control to facilitate the quoting of its common stock on the Pink Sheets or another OTC market, thereby ensuring the existence of a trading market for its common stock," Elys concluded in the statement. "However, there is no guarantee that a broker will continue to make a market in the common stock or that trading of the common stock will continue on an OTC market or elsewhere."