Posted on: August 31, 2023, 07:13h. 
Last updated on: August 31, 2023, 07:13h.
A group of individuals involved in a significant money-laundering case in Singapore have been denied release from custody. This decision was made due to concerns raised by prosecutors about potential collusion and hindrance to the investigation. The accused face charges related to illegal gambling and other illicit activities.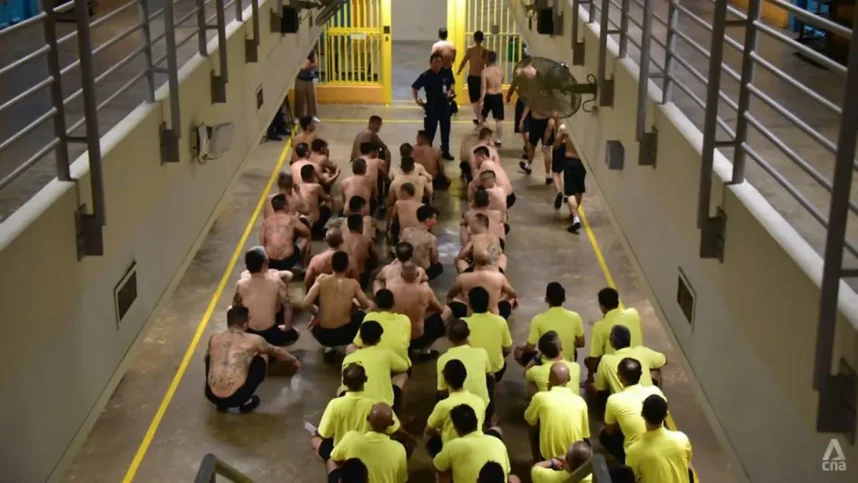 Prosecutors presented allegations in court regarding the organization's offshore betting activities, possession of overseas wealth, and the search for other individuals involved who have managed to evade authorities. The case involves proceeds of SGD1 billion (US$740.4 million) from money laundering and illegal gambling, with assets ranging from gold, silver, high-end merchandise, vehicles, jewelry, and cash.
Due to the substantial amount of money involved and the possibility of undisclosed assets, prosecutors have successfully argued that the suspects should remain in custody. The judge agreed, denying their request for release.
Cracking the International Enigma
During a court hearing conducted via video conferencing, defense lawyers pleaded for their clients to be allowed contact with their loved ones. They argued that the defendants were not a flight risk.
However, with concerns raised by prosecutors about potential connections between the suspects, District Judge Kow Keng Siong ruled that they should stay in custody. This decision is aimed at preventing witness tampering or any attempts to flee.
The lawyers claimed that escape was not possible since the accused had their passports seized during raids conducted earlier this month. However, it was discovered that at least one suspect had multiple passports, suggesting that others may possess them as well.
Cypriot national Su Haijin, one of the suspects, had assets worth at least SGD160 million (US$118.46 million) when the raids took place. This is the amount directly linked to him, but prosecutors have argued that unidentified individuals have been trying to move other assets belonging to Su Haijin.
If the judge had granted his release, these assets could have vanished forever, potentially funding his escape and that of other scheme participants.
Continuing the Investigation
By keeping the suspects in custody until their next hearing in September, law enforcement officials will have more time to further investigate the case. The authorities have established that the criminal organization has ties to international organized crime groups in countries such as the Philippines and China, but the full extent of the network remains unknown.
The 10 suspects currently in jail reportedly possess millions of dollars in bank accounts, safe deposit boxes, and cryptocurrency. There may also be millions more hidden in undisclosed locations that investigators have yet to uncover.
A series of raids conducted a couple of weeks ago resulted in the seizure of 105 properties, 50 vehicles, hundreds of valuable jewelry items, SGD23 million (US$17.02 million) in cash, and bank accounts holding SGD110 million (US$81.44 million).
In due course, investigators will be able to connect all the pieces of the puzzle. While eight individuals are still on the run, 12 others with alleged involvement are now cooperating with authorities and providing details about the operation.
These new revelations have led to additional charges against the 10 suspects already implicated in the case. As the authorities continue to question all the defendants, it is likely that more charges will be filed.