The Queen Baton Rouge Opens after $85 Million Renovation

Posted on: August 25, 2023, 12:23h. 
Last updated on: August 25, 2023, 12:23h.
The Queen Baton Rouge has officially opened its doors following an impressive $85 million renovation. This extensive project brought the casino to shore and expanded its gaming space, providing an enhanced experience for sports betting enthusiasts.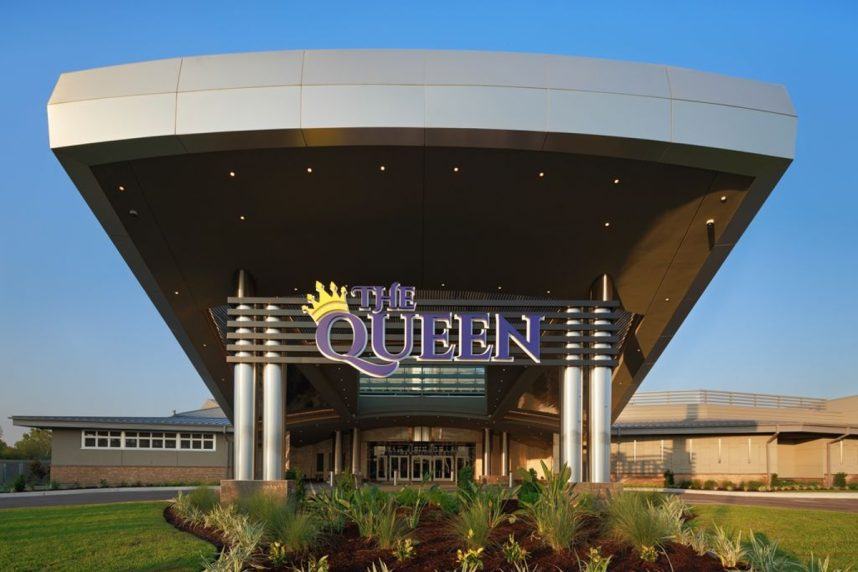 CQ Holding Company, based in Illinois, acquired the former Hollywood Casino Baton Rouge in 2021 for $28.2 million. Under CQ's ownership, the casino underwent a significant overhaul.
The ambitious $85 million project involved moving the casino inland and creating a larger gaming area. The new casino now spans over 100,000 square feet, a substantial increase from its previous size of 66,000 square feet. With over 700 slot machines, 18 table games, and a DraftKings Sportsbook, there's no shortage of options for sports bettors.
Although The Queen Baton Rouge does not offer on-site accommodations, the $85 million investment brought new restaurants and bars to the establishment. Notably, visitors can enjoy Big Chicken, a fast-casual concept specializing in Louisiana fried chicken, co-founded by Shaquille O'Neal, an LSU graduate.
Additionally, The Queen Baton Rouge provides 6,000 square feet of space for meetings and events, catering to a variety of gatherings.
In addition to The Queen Baton Rouge, CQ Holding Company also owns and operates the Belle of Baton Rouge. The company's portfolio extends to include Casino Queen Marquette in Iowa and DraftKings at Casino Queen in East St. Louis, IL.
Queen's Big Bet
Prior to the renovation, Hollywood Casino Baton Rouge had a relatively small presence in the Louisiana riverboat gaming industry.
During the 2018-19 fiscal year, Hollywood generated gross gaming revenue of just $55 million, placing it below leading establishments like Golden Nugget Lake Charles ($319.6 million) and L'Auberge ($148 million).
CQ's investment comes at a time when statewide gaming revenues have experienced a decline. Casino.org recently reported that gross gaming revenue has decreased year-over-year for the past six months.
However, the reopening of The Queen Baton Rouge coincides with the start of the college football season. With LSU ranked fifth in the preseason AP Top 25 poll, the games are expected to draw large crowds to Baton Rouge on Saturdays throughout the season.
Baton Rouge, known for its crime rates, has historically deterred LSU fans from downtown areas. Matthew Shehadi, General Manager of The Queen Baton Rouge, hopes that by providing a fun, secure environment and upgrading parking lots, lighting, and security, more fans will feel comfortable visiting the casino.
"We've provided a fun, exciting, safe environment and completely redid the parking lot, lighting, and security. We just want people to come down, have fun, and feel safe," said Shehadi.
Shehadi added, "The Hollywood is out. The Queen Baton Rouge is in. It's an $85 million renovation. It's absolutely stunning."
Baton Rouge Crime
Amidst the COVID-19 pandemic, Baton Rouge experienced a decrease in crime rates. According to US News & World Report's "Best Places," Baton Rouge now has a lower crime rate compared to similarly sized metro areas.
However, NeighborhoodScout, an online database of US neighborhood analytics, reports that residents of Baton Rouge are still more likely to be victims of violent crimes compared to other areas within Louisiana. The chances of becoming a violent crime victim in Baton Rouge are approximately one in 84, while statewide it is one in 147.