Commercial Casinos Not a "Magic Fix" for Local Tax Revenue, Says New York Comptroller
Posted on: August 4, 2023, 09:42h. 
Last updated on: August 4, 2023, 09:42h.
Thomas DiNapoli, the New York Comptroller, has stated that although commercial casinos can provide new jobs and economic activity, they are not a guaranteed solution for local host governments seeking significant tax revenue streams. In a recent report, titled "Revenue Impact of Commercial Casinos on Upstate Local Governments," DiNapoli highlighted how the casino resorts' pre-opening benefit projections have often fallen short. While the COVID-19 pandemic played a role in the underperformance of casinos such as Rivers, del Lago, Resorts World Catskills, and Tioga Downs, the data serves as a cautionary tale for future casino host governments.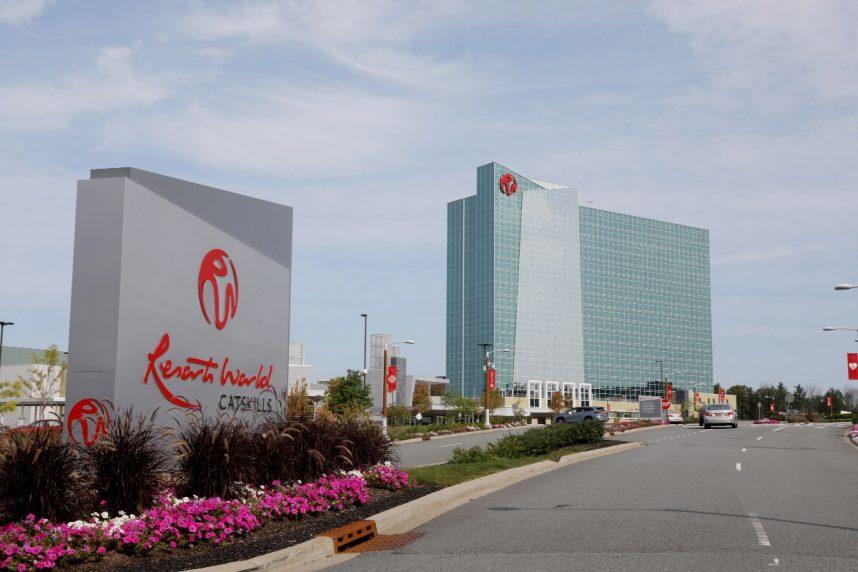 In 2013, New York voters approved a statewide referendum allowing for the operation of four upstate commercial casinos and three downstate casinos. The inclusion of a 10-year moratorium on issuing downstate licenses was intended to give the upstate resorts a head start in the crucial downstate market.
The referendum, supported by just over 57% of voters, aimed to stimulate job growth, increase funding for public education, and enable local governments to lower property taxes through a share of the gaming proceeds.
With the New York Gaming Location Facility Board expected to issue the three downstate licenses next year, DiNapoli seized the opportunity to assess the impact of the four upstate casinos on their host communities. According to DiNapoli, the local tax revenue share allocated to local governments from 2017 to 2022 was nearly $176 million.
This allocation has allowed the towns of Tyre, Nichols, and Schenectady, which respectively host del Lago, Tioga Downs, and Rivers, to either reduce, maintain, or only slightly increase property taxes since the casinos opened.
Tyre managed to reduce its property taxes by 42% from 2016 to 2017, and another 64% from 2017 to 2018. However, due to the impact of COVID-19 and the temporary closure of del Lago, Tyre had to revert property taxes to their 2016 levels when the casino's tax benefit diminished. Once del Lago reopened and tax receipts returned, Tyre restored its property tax rate to the pre-pandemic level.
Nichols reduced property taxes by 66% and 17% between 2017 and 2019. Despite the challenges posed by COVID-19 and the temporary closure of Tioga Downs, Nichols only experienced modest property tax increases during the pandemic, according to DiNapoli.
Schenectady has successfully reduced property taxes by approximately 1.4% since the opening of Rivers in February 2017.
In contrast, Thompson has seen property taxes rise since the opening of Resorts World in February 2018. Resorts World has been the most significant underperformer in terms of revenue compared to its initial projections.
DiNapoli emphasized that although some casino host governments have been able to lower property taxes for homeowners thanks to commercial gaming revenue, downstate host counties and municipalities should not overly rely on gaming to support their budgets. He stated, "Casinos are not a magic fix that will solve local fiscal challenges. While they generate local gaming tax revenue, the impacts vary for the communities that receive such revenues. They are not a sure bet."
Rob Doherty, chair of the Sullivan County Legislature, which is home to Resorts World Catskills, believes that the state of New York should do more to ensure the future success of the upstate casinos. Doherty expressed concerns about the imminent opening of downstate casino resorts, which pose significant threats to the upstate establishments.
Doherty is advocating for New York to provide financial assistance for the construction of a major convention center at Resorts World, stating that without such an amenity, downstate residents have little reason to visit the upstate location for gambling purposes.