Ed Sheeran Crashes Texas Wedding After Concert Cancellation
Posted on: September 11, 2023, 03:52h. 
Last updated on: September 11, 2023, 03:52h.
Ed Sheeran saved the day for a Texas chiropractor and his fiancée by surprising them at their wedding in Las Vegas. Sheeran, whose concert at Allegiant Stadium was canceled at the last minute, decided to make someone's vacation memorable by showing up at the nuptials of Carter Lindenfield and Jordan at the Little White Wedding Chapel. This unexpected gesture brought joy to the newlyweds and created positive press for Sheeran.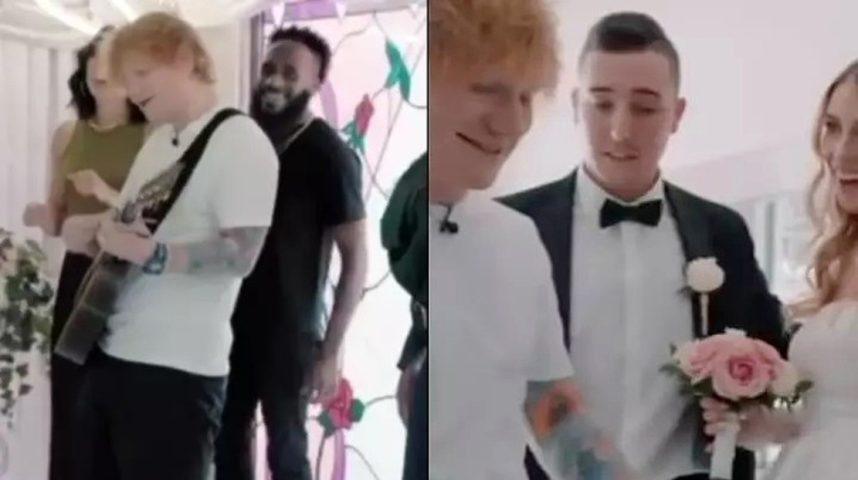 The couple was treated to a serenade by Sheeran and his backup singers, as the pop star strummed his acoustic guitar. The room erupted into applause as Sheeran hugged the pair, who were then pronounced husband and wife. To commemorate the special occasion, Sheeran signed their marriage license, expressing his excitement to be their witness. The heartwarming moment was captured on Sheeran's Instagram, where he shared a video of the surprise wedding appearance.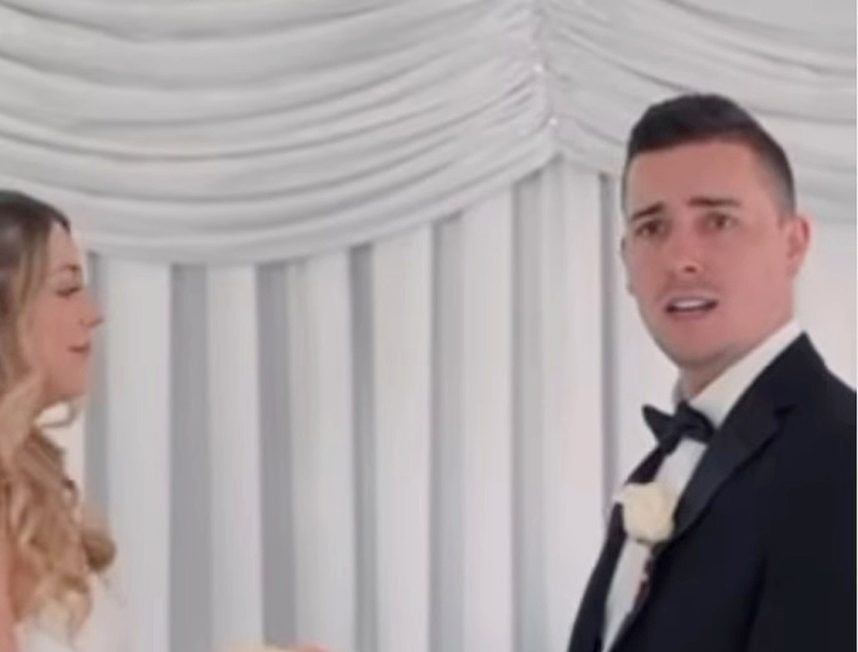 The groom's reaction upon seeing Sheeran was captured on camera, although it seemed somewhat rehearsed. Despite this, the surprise appearance added to Sheeran's track record of unexpected encounters, such as handing out drinks at a karaoke bar in Nashville and serenading another couple with a Backstreet Boys' song. Sheeran's concert cancellation at Allegiant Stadium was due to technical difficulties, but his surprise wedding performance showcased his dedication to creating extraordinary memories for his fans.
Judge for yourself.