The NFL issued one-year suspensions to Isaiah Rodgers, Rashod Berry, and Demetrius Taylor for violating the league's strict gambling policy by betting on NFL games. Nicholas Petit-Frere earned a six-game suspension for betting on non-NFL games while at a club facility.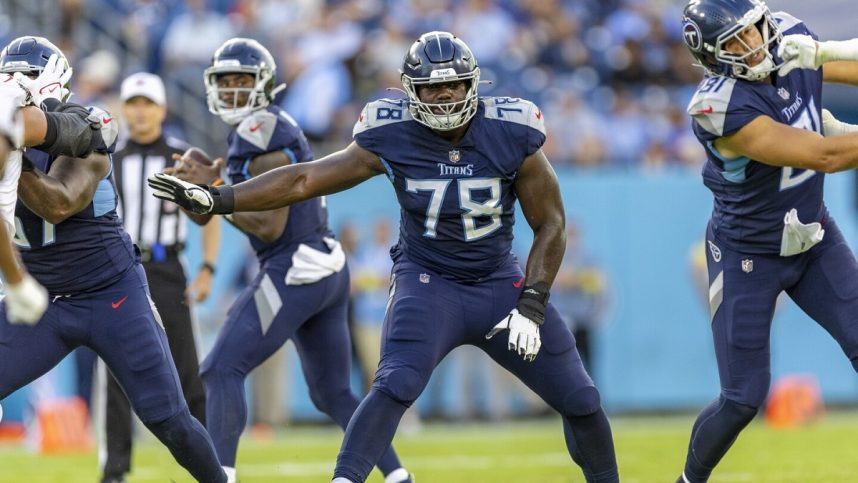 In early June, Rodgers was named in an NFL investigation for gambling policy violations, but the NFL had yet to issue his punishment until today.
On Thursday, the NFL officially suspended Rodgers and three other players after the league concluded its latest investigation into gambling violations.
At least one more player, who is also a member of the Detroit Lions, has yet to be named or suspended. The NFL is still investigating his case.
Rodgers, Berry, Taylor, and Petit-Frere to Serve Suspensions
Rodgers appeared in 45 games with the Colts as a cornerback and tallied three interceptions in his three-season career with the Colts. He mostly made small bets ranging between $25 and $50, but he also made a $1,000 prop bet on a rushing yardage over/under total. He won a wager that a running back on the Colts would hit the over in rushing yards for a specific game.
Berry is a former outside linebacker from Ohio State who went undrafted. He spent a rookie season with New England Patriots in 2020 and recorded four tackles. He also had practice squad stints with the Detroit Lions in 2021, and Jacksonville Jaguars in 2022. The Colts signed Berry in January.
Rodgers and Berry were cut from the Colts in the wake of the betting scandal.
Taylor, a defensive end from Appalachian State, is currently a free agent. He never appeared in an NFL game, but spent time on the Lions practice squad in 2022. He earned a one-year ban for betting on NFL games.
Petit-Frere, a standout offensive tackle from Ohio State and a third-round draft pick, started 16 games for the Tennessee Titans last season.
The betting I engaged in was NOT NFL related and was legal under Tennessee law," Petit-Frere said in an official statement to ESPN. "It is only being sanctioned because it occurred at the Titans facility."
Petit-Frere claims he was unaware of the rule about making bets on his mobile device inside the team facility.
"I did not knowingly break the rules," said Petit-Frere. "Even after attending a league presentation, I was unaware about the specifics around placing bets from a team facility."
Petit-Frere was banned for just six games because he made a less severe violation. He bet on non-NFL games, which is acceptable according to the league's gambling policy, but he made those wagers inside a team facility, which is why he was suspended.
The April Five
Five other players, including four from the Detroit Lions, were suspended in April for violating league-mandated rules. That was the first wave of suspensions the league office handed down.
C.J. Moore and Quintez Cephus from the Lions, and Shaka Toney from the Washington Commanders were suspended for one year because they bet on NFL games. All three players were released from their teams shortly after the league announced their suspensions.
Stanley Berryhill and Jameson Williams, both wideouts with the Lions, were suspended for six games each. They didn't bet on NFL games, but made non-NFL wagers inside a team facility.
The NFL has set a precedent with these punishments. Players will get banned for one season if they bet on any NFL games, no matter if it's a small bet or even a prop bet. The NFL will also suspend players for six games if they make any non-NFL bet inside a league facility.
Sports betting is now legal in 37 states. In the era of mobile app betting, the NFL first suspended a player for violations in 2019.
John Shaw from the Arizona Cardinals became the first player to get flagged by the league's policy when he bet on games while he was injured. He sat out for a season.
Calvin Ridley, a star wide receiver from the Atlanta Falcons, was suspended for a year for making bets in 2022 while he was also on the IR.
The post NFL Suspends Four More Players for Gambling Violations appeared first on Casino.org.