Published: August 2, 2023, 10:57h.
Last Updated: August 2, 2023, 10:57h.
The recent arrest of Rex Heuermann, a suspect in the Gilgo Beach murders, has not provided a connection to the Atlantic County homicides in Egg Harbor Township. This news casts doubt on the speculation of a potential link between these two sets of killings.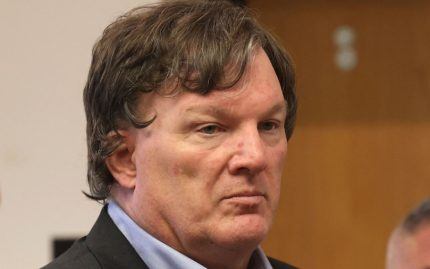 In an effort to uncover any potential connections, investigators from the Atlantic County Prosecutor's Office met with their counterparts in Suffolk County, NY. However, after comparing timelines, dates, and methodologies of both cases, there appears to be no connection between the suspect in the Gilgo Beach case and the Atlantic County homicides from 2006.
At this point in time, there does not seem to be a connection between the suspect in the Gilgo Beach case and the Atlantic County homicides from 2006.
The investigation into the 2006 case remains open, with joint efforts between the ACPO and the Egg Harbor Township Police Department. Assistance from local, state, and federal partners will continue until the perpetrator of those crimes is brought to justice.
Grisly Crime
In November 2006, the bodies of four sex workers — Barbara Breidor, 42; Kim Raffo, 35; Tracy Ann Roberts, 23; and Molly Jean Dilts, 20 — were found in a drainage ditch behind the Golden Key Motel. The bodies had been there for various amounts of time, ranging from a week to several months. All four victims were found shoeless and positioned to face east towards Atlantic City.
The Golden Key Motel, along the Black Horse Pike, gained a reputation for sleaze and crime as one of the low-rise motels providing affordable lodging away from Atlantic City. The township eventually demolished the motel in 2015.
Heuermann in Court
Rex Heuermann, the Long Island architect and suspect in the Gilgo Beach murders, appeared in court for the first time on Wednesday. He has been charged with the murders of Melissa Barthelemy, Megan Waterman, and Amber Lynn Costello, and is suspected of killing Maureen Brainard-Barnes as well. The remains of up to 18 people were discovered in Gilgo Beach between 1996 and 2011.
Heuermann's arrest on July 13 came after investigators connected his pickup truck to one witnessed near the location of a woman's disappearance in 2010. His DNA was obtained from a discarded pizza box found in a trash can.
Authorities in Las Vegas are also examining cold cases for potential links to Heuermann, as he owned a property there.