Date: August 3, 2023, 03:48h. 
Last Updated: August 3, 2023, 03:48h.
Based on the latest report from the National Transportation Safety Board (NTSB), a sudden and dense fog played a significant role in the tragic crash of a private jet that resulted in the loss of six lives of Southern California residents returning from Las Vegas. The incident occurred in the early morning hours of July 8 near Murietta, California, when the Cessna 550 crashed in a field approximately 800 feet north of the French Valley Airport runway.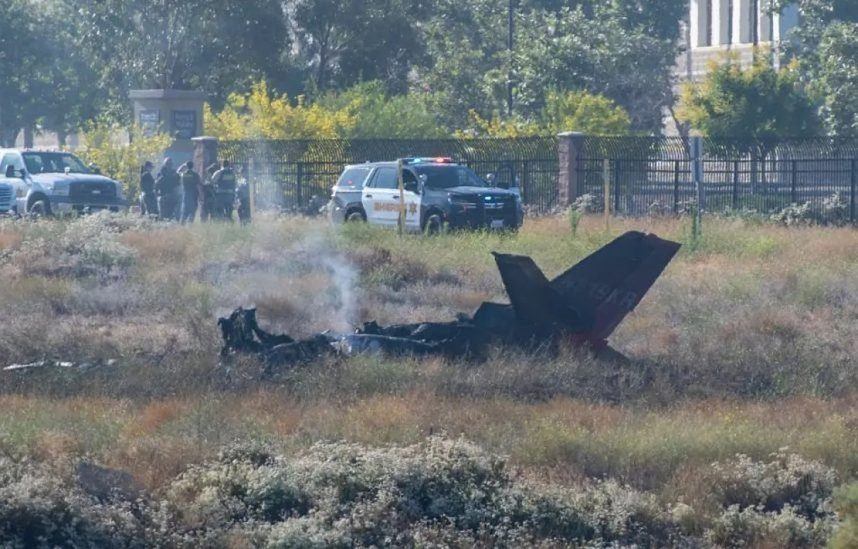 According to the preliminary findings of the NTSB, the aircraft had safely reached an altitude of 19,000 feet after departing from Harry Reid International Airport in Las Vegas at 3:16 a.m. The plane initiated its descent around 3:35 a.m., approximately 58 miles north of its destination airport, after receiving clearance and a weather update from air traffic control. The visibility at French Valley was recorded at 10 miles at that time.
However, within 20 minutes, an unexpected thick fog rolled in, causing visibility to decrease to three-quarters of a mile. By the time of the tragic crash, the visibility had deteriorated to only half a mile.
The NTSB's report highlights that the pilot, 25-year-old Riese Lenders, made two attempts to land in the foggy conditions. During the first attempt, the plane descended to 1,600 feet before aborting the landing. Lenders then requested clearance for a second landing and ascended to 5,000 feet before receiving approval. Unfortunately, the second landing attempt resulted in the plane crashing and bursting into flames, leading to the fatalities of Lenders, his co-pilot Manuel Vargas-Regalado, and the four passengers: Lindsey Gleiche, Abigail Tellez-Vargas, Alma Razick, and Ibrahem Razick.
The NTSB's comprehensive investigation and analysis of the wreckage, which has been transported to a secure facility, is expected to take approximately a year or two before a final report on the crash is released.