Posted on: May 2, 2023, 12:36h. 
Last updated on: May 2, 2023, 01:12h.
Ohio's licensed sportsbooks and FanDuel, in all of its locations, stopped taking wagers on University of Alabama baseball games after unspecified concerns arose over the LSU-'Bama game on Friday.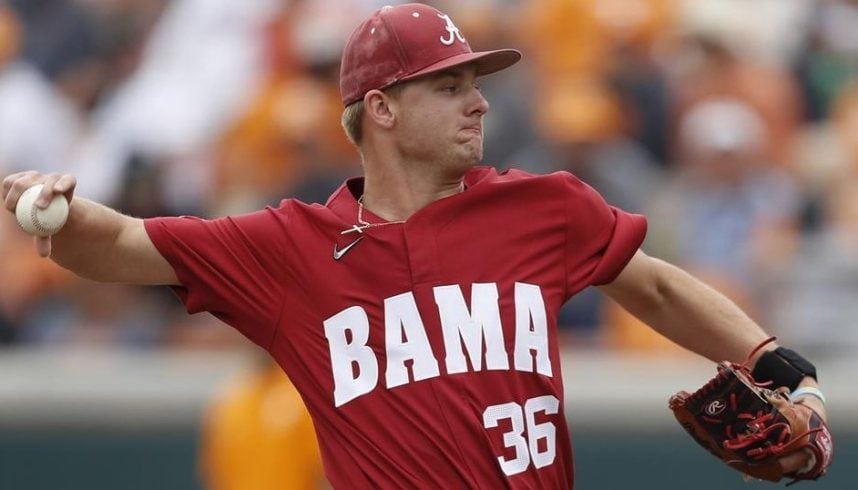 Sportsbooks in Ohio took the action after getting an "emergency order" from Ohio Casino Control Commission (OCCC) Executive Director Matthew T. Schuler on Monday.
The directive halted "the acceptance of any wagers on University of Alabama baseball effective immediately," according to a copy of the letter made available to Casino.org.
Investigation Continues
OCCC spokesperson Jessica Franks added in a Tuesday email to Casino.org that "We are continuing to look into the matter."
Schuler said the action took place after the OCCC "received reports from one of its certified independent integrity monitors regarding wagers made on University of Alabama Baseball." Details weren't provided on what concerns the monitoring service saw.
Schuler advised that "Any wagers placed on an incomplete sporting event that has had wagering suspended through the issuance of an emergency order must be voided."
So far, Ohio is believed to be the only state regulator that sent a directive halting sportsbooks from taking bets involving Alabama baseball.
On Friday, U.S. Integrity, a Las Vegas-based sports integrity monitoring firm, notified sportsbooks who use the service there was "suspicious wagering activity" connected to the Alabama-LSU game, according to ESPN.
It was also revealed recently that online gaming company FanDuel stopped taking bets involving Alabama baseball as a "precautionary measure," ESPN reported.
Details on the issues weren't provided in media reports.
Favored LSU Wins
On Friday, top-ranked Louisiana State University defeated Alabama by an 8-6 score in Baton Rouge, La. The LSU Tigers, coached by Jay Johnson, were -245 favorites over Alabama.
LSU led by 8-1 until the sixth inning was over. Alabama scored five runs in the last two innings, but couldn't overcome the earlier deficit.
Alabama pitcher Luke Holman, a 20-year-old, 6-foot-4 sophomore, was supposed to start on the mound. He was replaced by reliever Hagan Banks, also a sophomore, about an hour before the game started, according to Al.com, an Alabama news site.
Over the weekend, LSU continued to be victorious over 'Bama. They beat the Crimson Tide on Saturday by a 12-8 score and saw a 13-11 win on Sunday.
Since 2018, Alabama has been coached by Brad Bohannon.
On Thursday, Alabama plays fifth-ranked Vanderbilt in a three-game series between the SEC rivals.