Posted on: March 20, 2023, 04:17h. 
Last updated on: March 20, 2023, 04:17h.
The snooker ecosystem is dealing with a few controversies that put into question its status as a "gentleman's game." The latest focuses on British champion player Mark King, who will spend some time on the sidelines while the World Snooker Tour (WST) investigates him over illegal betting claims.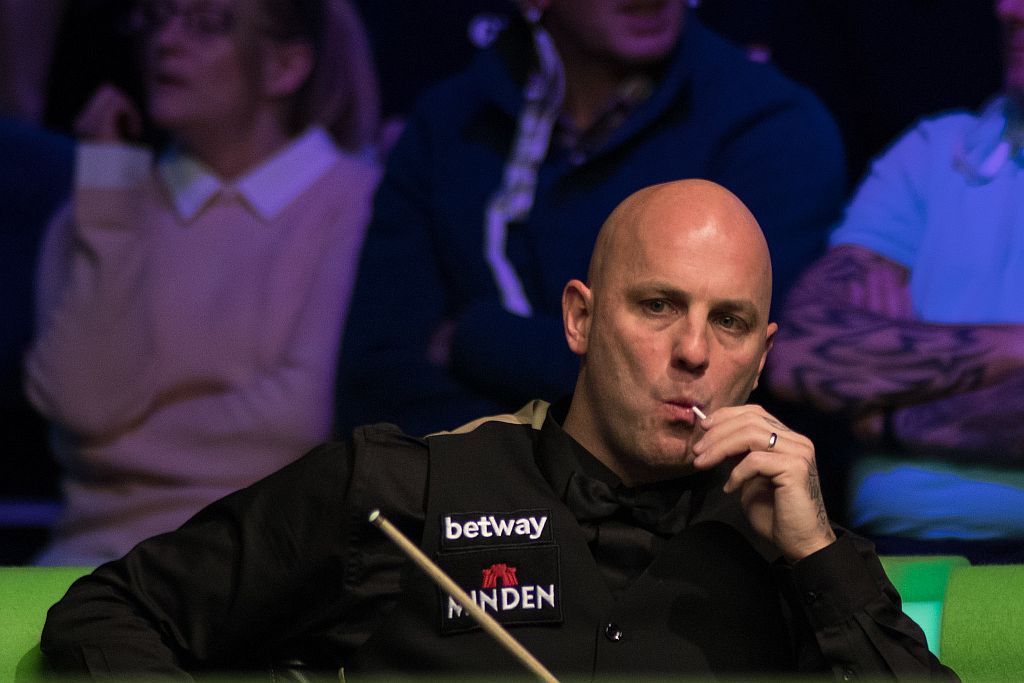 King, who spent 20 years as one of the top players in the world, defeated Joe Perry in February when they met in the first round of the Welsh Open. His 4-0 loss raised a red flag somewhere, leading the WST to wonder if something underhanded was taking place.
There were allegedly some "irregular betting patterns" that surfaced in conjunction with that match, according to The Irish Times. As a result, King's going to need to take a breather while an investigation is taking place.
Bad Day At The Office
Every athlete knows that there are off days, days where, for whatever reason, one's performance isn't up to par. In individual sports like snooker, having an off day can be much more catastrophic than in football or basketball.
Perry believes King was just having a bad day in that Welsh Open match. He never expected to hear that his rival, who took down the Northern Ireland Open in 2016, might have lost on purpose to settle some bets.
The suspension will remain in place until the conclusion of the investigation or any subsequent charges that may or may not be brought. Mark King has the right to appeal this decision," said a statement from the WPBSA.
But, that's exactly what's happening now. The WST has not officially accused King of wrongdoing, but the World Professional Billiards and Snooker Association (WPBSA) had received notification of questionable activity. It decided to take a closer look, and the WST felt obligated to suspend King in the meantime. The suspension will last until the WPBSA completes its investigation.
It doesn't help that King is carrying around the stigma of being an out-of-control gambler. He has admitted to being addicted to gambling in the past, but has been on the wagon for years. Still, despite having kept clean, some people refuse to let go of the image they prescribed him.
Snooker Has A New European Champ
While King deals with his suspension, the snooker community is welcoming a new champion. Scotland's Ross Muir, 27, is the new European Amateur Snooker Champion after beating compatriot Michael Collumb, 34, 5-1 in Saturday night's final at the Dolmen Hotel in Malta.
Muir had no trouble handing Collumb a defeat, going up 2-0 after breaks of 55 and 88. While his opponent picked up the third frame, Muir rebounded and took the next three to secure the victory and a two-year WST card.
Muir is the fourth Scotsman to snatch the title. Graham Horne started in 1996, followed by Scott Donaldson in 2012 and Chris Totten in 2017.
The Snooker World Championship begins on April 15, but maybe not for seven-time winner Ronnie O'Sullivan. In the run-up to the event, he suffered an injury that could force him to bow out.
really disappointed but have had to pull out because of an elbow injury and hope to be back asap. Ro

— Ronnie O'Sullivan (@ronnieo147) March 19, 2023
O'Sullivan, who has been on the fence about a possible retirement, was going to face David Grace this past Sunday in the second round of the WST Classic in Leicester. An elbow injury led to his withdrawal, but he hopes to find a quick recovery.
As a result of the unforeseen exit, Grace received some grace. Snooker rules gave him a bye to advance to the last 32 and he takes on Welsh snooker pro Jamie Jones today. Jones is getting -187 on Ladbrokes to win the match.
O'Sullivan and Judd Trump are tied to win the World Championship, although that could change today. Trump is also the favorite to win the WST Classic.