Posted on: April 13, 2023, 09:13h. 
Last updated on: April 13, 2023, 09:24h.
The Ontario government is seeking to retain $40 million in cash and assets seized from an alleged sports betting ring foiled by law enforcement in late 2019.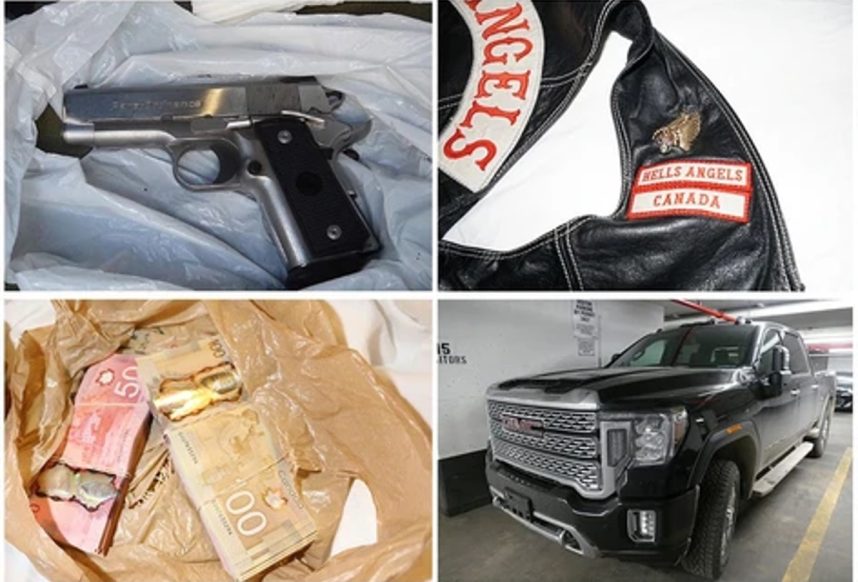 Ontario police executed numerous search warrants in December 2019 that resulted in more than 30 arrests and the seizure of physical assets such as vehicles, weapons, computers, and tens of millions of dollars in cash. The law enforcement raids came after provincial police concluded a two-year probe of an alleged illegal online sports betting ring that was supposedly run by Hells Angels bikers and a Toronto crime family.
Police believe the criminal enterprise included 14 online sports betting websites. The operation reportedly profited more than $160 million in gross revenue over a six-year period.
Police mishaps and delays caused by the COVID-19 pandemic, however, resulted in unsuccessful prosecutions of more than two-dozen defendants. The three ringleaders of the illicit sports betting operation were never found guilty after their cases were stayed because of administrative issues.
The Canadian Constitution requires that government criminal charges against defendants be executed in a timely fashion. COVID delays pushed the case timelines past the crown's constitutional deadlines.
Other defendants were cleared because they weren't afforded bail in a timely manner. Fifteen others had their charges dismissed after police unlawfully accessed their client-lawyer communications.
Asset Fight
The illegality of the alleged sports betting ring has never been proven in court, though several of the defendants agreed to settlements that included fines, peace bonds, and probation for their roles in what they admitted to being an unlicensed enterprise.
Despite no court finding the defendants guilty of running an illegal gambling network, the Ontario Ministry of the Attorney General is seeking court approval to retain the $40 million in cash and assets through the Ontario Civil Remedies Act.
The Civil Remedies Act provides civil courts with the legal authority to order that seized assets that were derived from unlawful activity be retained by the government.
Ontario Officials Plead Case
The prosecution of the alleged ringleaders of the sports betting network was a bust, but provincial officials are hoping that the probe and raids weren't for nothing. But since no one was found guilty of running an illegal gambling enterprise, the case is unique.
The test to keep the assets is not proof that a particular person committed a particular offense," attorneys representing the ministry said in its court petition. "The proceeds analysis is centered on proving that the property itself is associated with unlawful activity."
The Ontario government is also seeking to keep CA$270,000 (US$202,000) in cash seized from a house belonging to one of the alleged participants of the sports gambling outfit. Dimitris Kellesis, who was regularly surveilled by police transporting cash believed to be associated with the alleged sports betting ring, says the cash inside his house is his life's savings from decades of hard work.
Kellesis' defense says he grew up in communist Czechoslovakia and was raised to distrust banks.
Ontario's Superior Court of Justice is reviewing the province's petition to keep the seized assets and cash. There is no timetable as to when the court might rule.