Published: August 2, 2023, 01:25h. 
Last updated: August 2, 2023, 01:25h.
Ontario is overwhelmed with sports betting ads, and a Canadian senator is calling for national regulations to address this issue. Senator Martha "Marty" Deacon is concerned about the excessive number of ads promoting sports betting, which she believes are both irritating and risky. She proposes legislation to establish a national framework for sports betting advertising, which would restrict or ban the involvement of celebrities and athletes in ads. Additionally, her proposal aims to limit the frequency of ads in specific locations.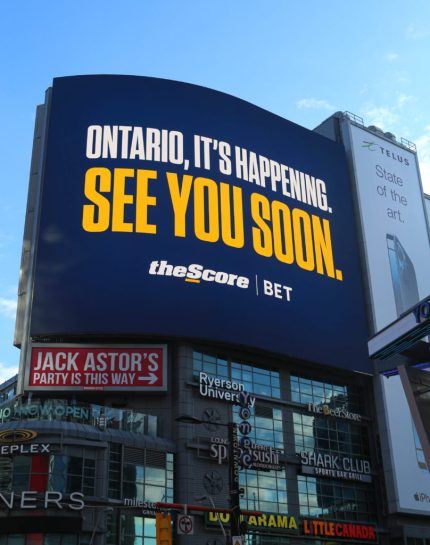 Deacon compares the need for regulations on sports betting ads to those on alcohol and tobacco advertisements. She advocates for responsible advertising to remind people of the potential financial consequences of gambling. The Canadian sports betting market has seen significant growth, generating approximately $433 million CAD in revenue from $7 billion worth of wagers during the 2022-23 fiscal year. Basketball, followed by soccer and football, were the most popular sports for betting among Canadians.
The excessive amount of sports betting ads has drawn criticism from sports fans and bettors, who feel inundated with ads during commercial breaks. Viewers watching sports on mobile devices also encounter ads, and some soccer players even have ads displayed on their jerseys. Deacon acknowledges the concerns expressed by fans and emphasizes the importance of implementing advertising rules.
Growing Support for Advertising Regulations
A campaign called Ban Ads For Gambling, led by the faculty of kinesiology and physical education at the University of Toronto, aims to address the issue of excessive gambling ads. Notable individuals, including retired Olympic speed skater and cyclist Clara Hughes, are associated with this campaign. While Deacon is not calling for a complete ban on gambling ads, she advocates for the establishment of regulations to protect vulnerable populations, particularly children. She hopes to complete the legislative process within a year or less.
However, the implementation of advertising regulations will require thorough consideration and approval from both the Senate and the House of Commons.