Posted on: July 3, 2023, 08:14h. 
Last updated on: July 3, 2023, 09:01h.
China attempts to prevent nearly all forms of gambling within its borders, though it faces significant challenges. Its most recent example involves shutting down an illegal online gambling operation over the weekend.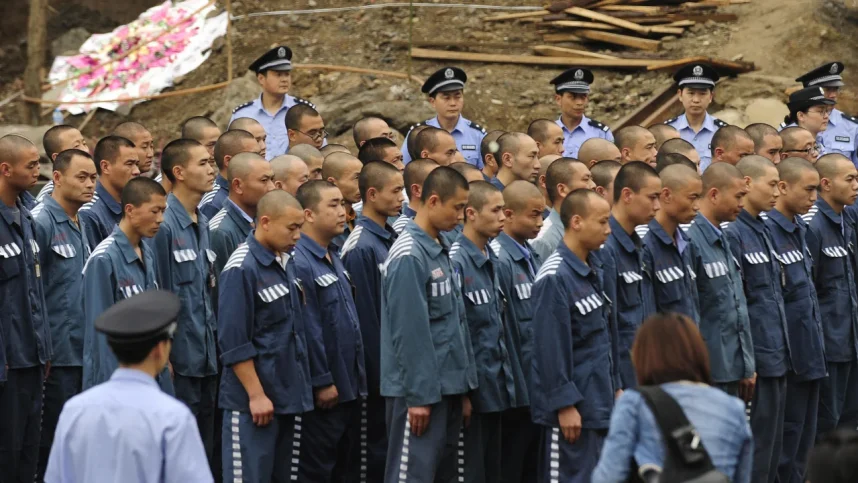 The Zhaotong Public Security Bureau announced on Sunday that it had apprehended 93 individuals in the southwest city of Yunnan. The arrests were the result of an investigation that began nearly two years ago.
Authorities also confiscated CNY900 million (approx. US$124.6 million) from the group. While the online gambling platform has been shut down, investigators are utilizing the data to continue making arrests.
Lengthy Investigation
The year 2021 marked a significant moment when Zhaotong authorities stumbled upon an elaborate network of online gambling operations. They observed as users gambled daily on various digital platforms.
This provided authorities with time to build a case, assembling a dedicated team of officers responsible for determining the extent of the operation. They uncovered a series of websites using advanced and customized software to operate.
Investigators revealed that an array of gaming tools had been developed, and regional representatives were selected by different Internet technology firms within a pyramid organization. Following a meticulous 16-month investigation, law enforcement initiated raids on nine criminal encampments located both within and outside of the province.
Chinese police have successively arrested 12 gambling platform agents in Hainan, Shaanxi, Guangdong, Fujian, and Yunnan since the beginning of the year. In addition to operators of the gambling sites, they have also apprehended 10 suspects who allegedly provided website maintenance and payment settlement services.
Over 1,700 bank accounts have been closed down, some belonging to the operators and others to users. It is unlikely that anyone in either group will recover the seized funds.
Enforcement in Taiwan
China is ensuring that Taiwan complies with its laws as part of its efforts to exert control over the territory. This includes enforcing its anti-gambling stance.
Recently, police in New Taipei City in Northern Taiwan raided what appeared to be a legitimate residence. However, they discovered an illegal casino unknown to many local residents.
In addition to gambling equipment and TWD3.5 million (approx. US$112,420) in cash, the police also found illegal drugs, including heroin. They arrested 16 individuals, including Feng Chennan, the apparent surveillance manager, and Yu Nan, the casino's owner.
58-year-old Yu admitted to operating the casino since May and hiring Chen for security. However, an anonymous tip prompted the police raid, which was conducted with a search warrant.