Clark County Fire Department Extinguishes Small Fire at Paris Las Vegas
Posted on: August 8, 2023, 10:17h. 
Last updated on: August 8, 2023, 10:17h.
The Clark County Fire Department swiftly responded to a small fire in a bathroom wall at the Paris Las Vegas on Monday. According to reports on social media, this resulted in smoky conditions within parts of the Las Vegas Strip property.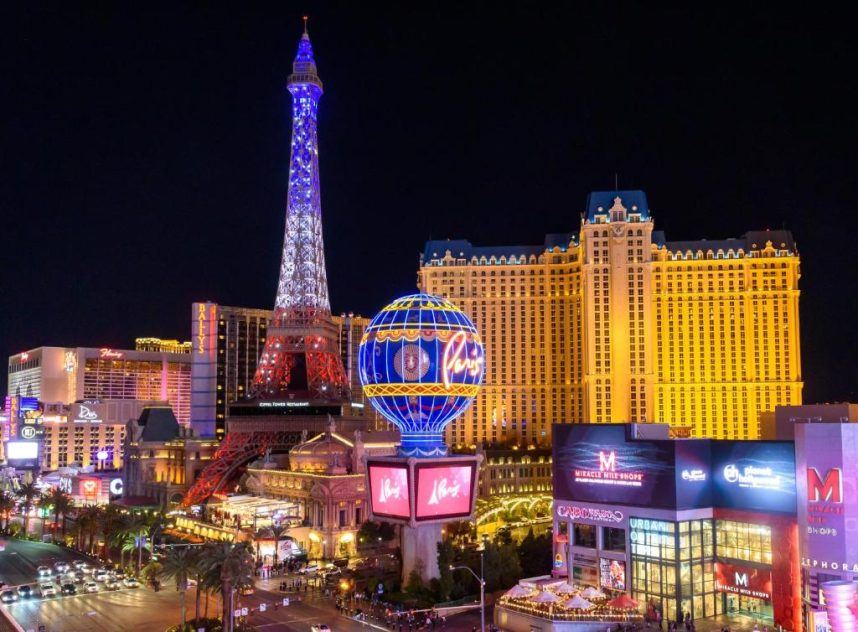 The fire department received the alert at approximately 9:48 a.m. on Monday.
Upon arrival, firefighters identified light smoke emanating from a utility hatch in the bathroom wall.
After creating an opening in the wall, firefighters discovered "a pile of clothes and debris," according to a statement from Clark County Deputy Fire Chief Warren Whitney, as quoted by Las Vegas TV station KSNV.
Although some individuals reported smoke inhalation, no one required medical treatment or hospitalization.
Various individuals on social media claimed to have witnessed smoke inside the casino-resort.
As of Tuesday morning, the cause of the fire has not yet been determined by fire officials. Initial estimates suggest damages amounting to $50,000 to the wall and other areas.
Former Las Vegas Raider Henry Ruggs Faces Sentencing
Henry Ruggs III, formerly a wide receiver for the Las Vegas Raiders, is scheduled to be sentenced on Wednesday for his involvement in a fatal crash.
The 24-year-old could face a maximum of 10 years in prison for the 2021 collision.
In May, Ruggs pleaded guilty to charges of DUI causing death and vehicular manslaughter. Authorities stated that he was driving at speeds of up to 156 mph before colliding with another vehicle on Rainbow Boulevard near Spring Valley Parkway.
Prosecutors discovered that Ruggs had a blood alcohol level of 0.16, which is twice Nevada's legal limit.
The other motorist involved in the crash, 23-year-old Tina Tintor, and her dog tragically lost their lives.
In-Patient Treatment for Ruggs
It has also come to light this week that Ruggs underwent in-patient treatment for post-traumatic stress disorder (PTSD) following the collision, according to Las Vegas TV station KLAS.
The treatment facility was located in Newport Beach, Florida, and Ruggs took his treatment seriously.
"Mr. Ruggs fully engaged in the treatment process and made significant progress with his treatment team," stated a treatment center director in a letter submitted to the court.
Admitting to Mistakes
Ruggs, through his attorneys, acknowledges the errors made.
"Mr. Ruggs is a man of good character who unfortunately made a grave mistake," stated Ruggs' lawyers, David Chesnoff and Richard Schonfeld, in a 69-page court document.
"In light of Mr. Ruggs' post-offense conduct, it is clear that he has made positive changes in his life, has accepted responsibility, and exhibits sincere remorse."
Ruggs could face a minimum of three years in prison and is not eligible for probation or an appeal, according to KLAS.
Tintor's mother, brother, and uncle are expected to provide statements in court before the judge delivers Ruggs' sentence.
Initially, Ruggs faced more severe charges, including DUI resulting in death, DUI resulting in substantial bodily harm, two counts of reckless driving resulting in death or substantial bodily harm, and possession of a firearm while under the influence.
Ruggs' fiancée, Kiara Kilgo-Washington, was also in the vehicle at the time of the crash and sustained injuries.
The couple had been dining and drinking at Las Vegas's Topgolf prior to the collision.