Posted on: May 16, 2023, 07:44h. 
Last updated on: May 16, 2023, 07:44h.
Pat McAfee is again making waves in the sports media world, announcing today his eponymous show is severing ties with sports betting giant FanDuel and is heading to ESPN.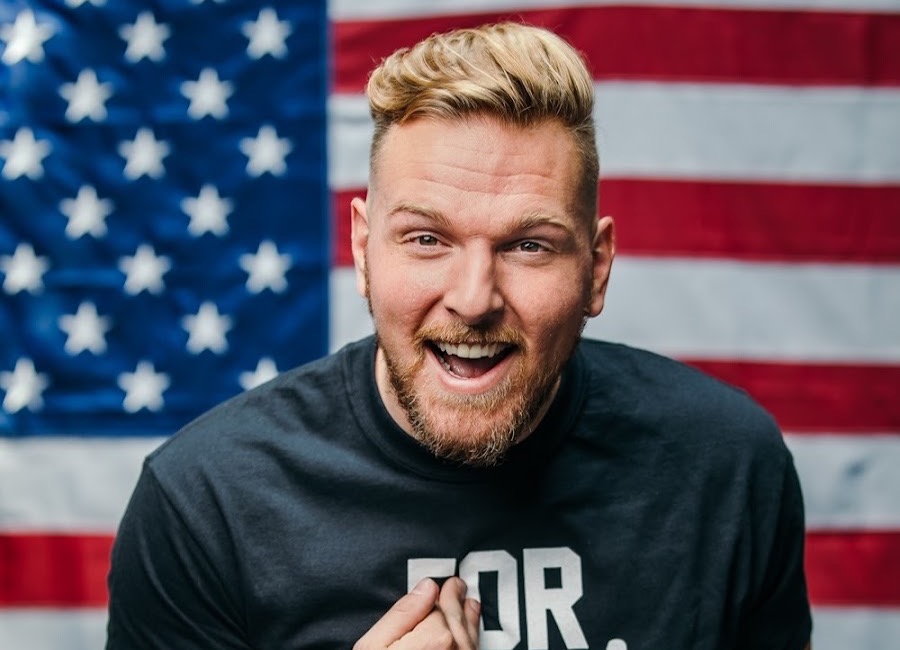 The news comes as McAfee is the middle of the second of a four-year, $120 million contract struck with FanDuel in December 2021. When that deal was reached, it was considered seismic by sports media industry standards and further highlighted the intersection of media and sports wagering, though the "Pat McAfee Show" is wide-ranging and addresses much more than betting.
It's not clear what ESPN parent Walt Disney is paying McAfee or if the company is compensating FanDuel. The former NFL punter's show aired on YouTube and featured a FanDuel logo on the screen. The show will continue to be broadcast on YouTube as well as on ESPN and the ESPN+ streaming service.
FanDuel, the largest online sportsbook in the US, is 95% owned by Dublin-based Flutter Entertainment (OTC: PDYPY). Boyd Gaming (NYSE: BYD) owns the rest.
McAfee Could Spur Temporary Bad PR for Disney
While Disney didn't reveal financial details of McAfee's move to ESPN, it' likely the entertainment is paying him more than he was making with FanDuel.
That means the timing of the announcement could be construed as poor because Disney recently announced 7,000 layoffs, including reduced headcount at ESPN. That could add to Disney's public relations headaches, which include CEO Bob Iger's insistence on an extended spat with Gov. Ron DeSantis (R-FL) — one born out of the company opposing legislation in Florida that prevents kindergartners through third graders from absorbing sexual education materials in classrooms.
Conversely, McAfee could be worth a temporary PR sting for Disney because he has a devoted following among the younger demographics media companies and advertisers covet.
Additionally, while the "Pat McAfee Show" isn't dedicated to wagering content, it has enough of it to potentially elevate ESPN's sports betting footprint — something that's long been rumored to be in the works. The former Indianapolis Colt had an existing relationship with the sports network as he appeared on "College GameDay" and alternative broadcasts of select college football games.
For McAfee, ESPN Moves Makes Sense
In addition to a likely raise, the move to ESPN is sensible for McAfee because he owns the company that produces the show. That means a lot of time-consuming behind-the-scenes work will fall off his schedule with the move to Disney.
It's also expected that the show's current casts, which includes McAfee friends and former Green Bay Packer Pro Bowl linebacker A.J. Hawk, will transition to ESPN with their boss.
Following an eight-year NFL career in which he made two Pro Bowls and one All-Pro team, McAfee has been a rising force in the next-generation of sports media, leveraging internet and social media avenues to boost his profile. He got his start in the arena with David Portnoy's Barstool Sports, which today is now a unit of regional casino operator Penn Entertainment.