Posted on: August 9, 2023, 07:30h. 
Last updated on: August 9, 2023, 07:30h.
Wynn Resorts Strengthens Commitment to China with New Board Member Appointment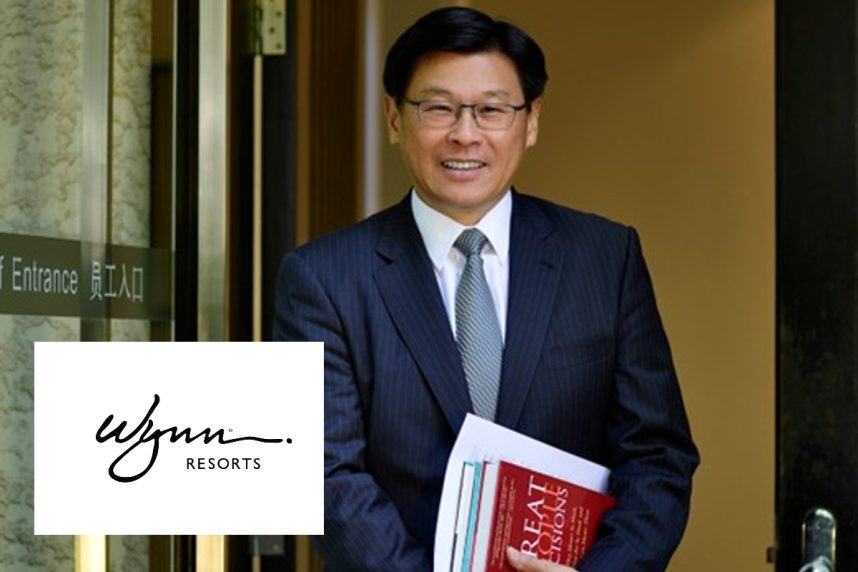 Wynn Resorts, a leading global casino operator with properties in Las Vegas, Massachusetts, and Macau, has announced the appointment of Paul Liu as an independent director and Class I member of the company's board of directors. Liu's appointment is set to strengthen the company's commitment to China and its operations in Macau.
Liu, a fluent Mandarin speaker, brings significant experience in the hospitality, entertainment, and finance sectors in China and throughout the Asia-Pacific region. With his background at JPMorgan, UBS, Bank of America, and Anschutz Entertainment Group China, Liu will provide valuable insights into the Chinese market.
Additionally, Liu is a partner at Egon Zehnder AG, a global consultancy firm specializing in executive search and advisory services. He is also a member of the National Committee on US-China Relations, an advisory board promoting understanding and cooperation between the two countries.
Analyzing Chinese Influence
The relationship between China and the US has been complex, particularly due to geopolitical tensions. Amidst this backdrop, Wynn Resorts and other US-based casino companies heavily rely on revenue generated in Macau, the Chinese Special Administrative Region where casinos are allowed.
As a board member, Liu will provide valuable insights on understanding and navigating the Chinese market, which is crucial for the success of Wynn Resorts and other US casino operators.
"Mr. Liu's experience in entertainment, hospitality, and financial services in China and the Asia Pacific region will make a significant contribution to the company. His expertise in creating luxury guest experiences and understanding business talent in the Asia Pacific market will offer valuable perspectives to the Wynn Board of Directors," according to a press release from Wynn Resorts.
In Macau, Wynn Resorts owns and operates Wynn Macau, Encore at Wynn Macau, and Wynn Palace.
Macau Concession
During former President Donald Trump's tenure, tensions between China and the US escalated, creating concerns about the future of US casino operators in Macau. However, Macau extended the gaming licenses for the six operators, including Wynn Resorts, until the end of 2022.
With the appointment of Paul Liu, Wynn Resorts is strategically positioning itself to navigate any potential challenges and strengthen its operations in Macau.
The casino concessions for the six operators were issued last year, with their durations reduced to 10 years.