Posted on: August 8, 2023, 04:58h. 
Last updated on: August 8, 2023, 04:58h.
In a major development for the US sports betting industry, Penn Entertainment (NASDAQ: PENN) has announced its plans to divest Barstool Sports and enter into a $1.5 billion agreement with Walt Disney's (NYSE: DIS) ESPN to utilize the ESPN Bet trademark.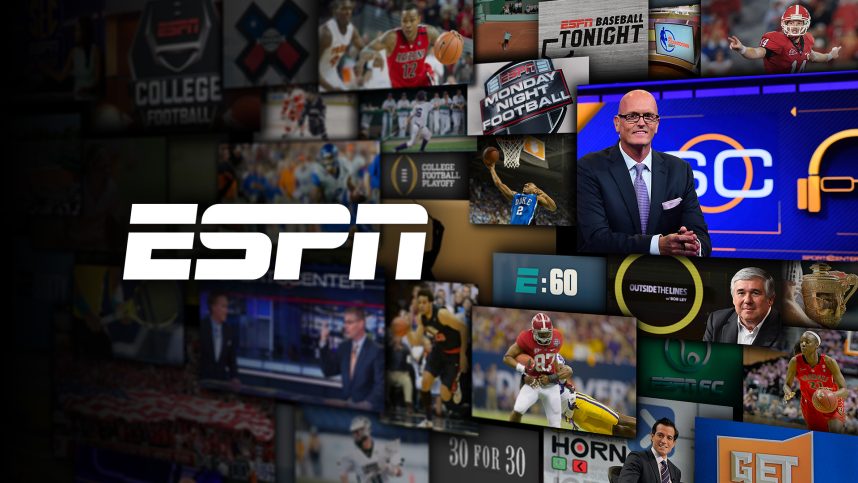 Under the terms of the agreement, Penn will pay $1.5 billion to ESPN over the next 10 years to use the ESPN Bet branding, with the option to extend for another 10 years. Additionally, Penn will also grant ESPN $500 million in warrants, allowing the network to purchase approximately 31.8 shares in the casino company over the next decade. In return, Penn will receive marketing services, brand recognition, and other rights from ESPN.
Penn estimates that its partnership with "the worldwide leader in sports" could yield between $500 million to $1 billion in long-term adjusted earnings before interest taxes, depreciation, and amortization (EBITDA) for its interactive gaming unit.
Upon ESPN Bet reaching certain U.S. online sports betting (OSB) market share performance thresholds, ESPN could be eligible to receive bonus warrants allowing it to purchase an additional approximately 6.4 million PENN common shares," according to a statement.
This agreement implies that ESPN could eventually own 38.2 million shares of Penn, representing nearly a quarter of the gaming company's total outstanding shares. With Penn's market capitalization currently standing at $3.84 billion, and the $1.5 billion payment to be made to ESPN, Disney's unit could generate significant value compared to the rumored $3 billion it sought in licensing discussions with other sportsbook operators two years ago.
ESPN will also have the option to appoint a non-voting observer to the Penn board of directors or designate a board member, subject to satisfying gaming regulatory approval and ownership thresholds, at the end of the third year of the agreement.
Penn Swiftly Divests Itself of Barstool Sports
Exactly one year after acquiring David Portnoy's Barstool Sports, Penn Entertainment has announced its separation from the media entity that served as the brand for its online and retail sportsbooks.
Penn National Gaming, now known as Penn Entertainment, previously acquired a 36% stake in Barstool Sports in January 2020 for $163 million in cash and equity. The agreement granted the casino operator the option to increase its stake to 50% for an additional payment of $62 million and eventually acquire full ownership of the media property for a total of $450 million. Overall, Penn paid over $500 million for Barstool.
Penn has now sold its entire equity stake in Barstool Sports back to Portnoy, although the financial details of the transaction were not disclosed. However, Penn retains the right to receive 50% of the proceeds if Portnoy decides to sell or monetize Barstool in the future.
Rumors of a potential sale of Barstool by Penn began circulating earlier this year, making this deal less surprising. However, the swift timeframe in which it was finalized is notable.
In the coming months, Penn will rebrand its sportsbooks as ESPN Bet, while its iGaming platform will adopt the Hollywood Casino name. The operator's Canadian sports betting business will continue to operate as the Score Bet.
Other Noteworthy Developments
The announcement of the Penn/ESPN partnership comes just before the three-year anniversary of ESPN signing significant agreements with Caesars Entertainment (NASDAQ:CZR) and DraftKings (NASDAQ:DKNG).
Currently, it remains uncertain how the Penn/ESPN deal will impact these gaming companies. However, there have been recent rumors suggesting that Caesars would be open to terminating its ESPN partnership in order to save costs. Regarding DraftKings, executives from the company have expressed optimism about their relationship with ESPN, especially considering that Disney owns approximately 6% of DraftKings' non-voting equity through its acquisition of 21st Century Fox for $71.3 billion in 2019.
While no confirmations have been made, given the price Penn is paying and ESPN's equity option in the company, it is likely that the agreements with both Caesars and DraftKings will eventually be discontinued.
Penn CEO Jay Snowden expressed confidence in the partnership, stating, "PENN's ability to leverage the leading sports media brands in both the U.S. and Canada with ESPN and theScore, combined with our newly launched sports betting app, will allow us to significantly expand our digital footprint and catapult ESPN Bet into a strong position in this space. We anticipate substantial growth in our Interactive Segment, leading to strong free cash flow generation and value creation for our shareholders."