Posted on: August 1, 2023, 08:41h. 
Last updated on: August 1, 2023, 08:41h.
The Editorial Board of The Patriot-News in Harrisburg believes Pennsylvania lawmakers would be wise to prohibit "skill gaming" machines that are prevalent in convenience stores, restaurants, and bars throughout the state.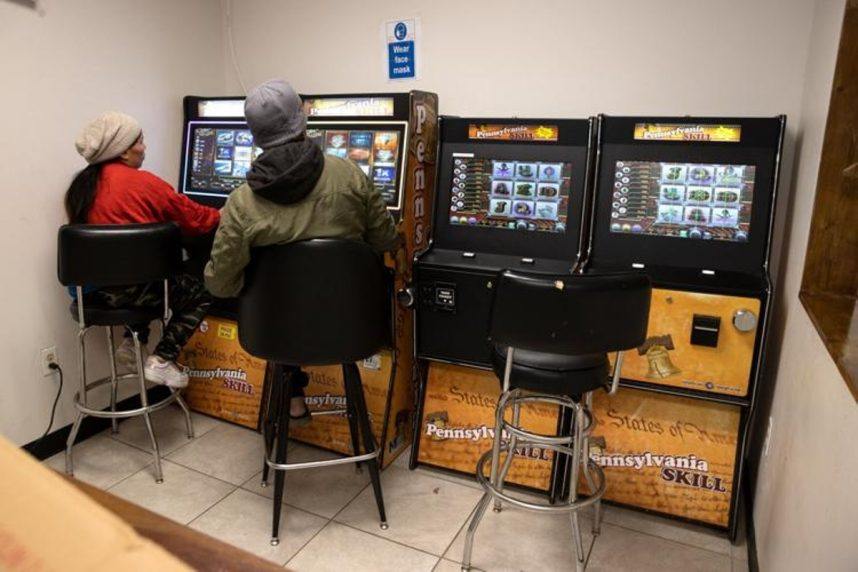 Skill gaming machines closely resemble traditional slot machines in Pennsylvania's casinos. However, the gameplay differs in that players must identify a winning payline. Traditional slot machines automatically determine wins and add credits accordingly.
The most prevalent skill gaming terminals in Pennsylvania are known as "Pennsylvania Skill." These gaming cabinets are manufactured by Virginia-based company Pace-O-Matic. Small business owners credit these machines for providing vital income, especially during and after the COVID-19 pandemic.
Local businesses have found these gaming machines to be a crucial source of revenue since 2020. They have allowed businesses to improve worker pay and expand their workforce, particularly amidst post-pandemic inflation.
Concerns about Underage Gambling
The Patriot-News Editorial Board recognizes that skill gaming machines have brought financial benefits to many small businesses. Typically, the income is divided between the host establishment, the gaming manufacturer, and the machine's distributor.
However, the editorial board expresses concerns about the societal implications of these machines in Pennsylvania. They specifically raise worries about children and underage individuals accessing these gaming machines.
The editorial emphasizes that, while small businesses may agree to follow regulations, it would be challenging and costly for them to provide the same level of protection as casinos. Casinos employ trained staff to monitor machines, keep detailed payout records, and enforce regulations. In contrast, many business owners currently simply place the machines against a wall and turn a blind eye," the op-ed states.
Skill gaming machines are often located in unsupervised areas of restaurants and gas stations. Unlike casinos, which face significant fines for accidental underage access, the Pennsylvania Gambling Control Board (PGCB) lacks the legal authority to penalize skill gaming establishments for allowing minors to gamble.
The casino industry argues that there are no measures in place to protect problem gamblers who have voluntarily excluded themselves from land-based casinos or online gaming platforms and yet can access skill gaming machines.
During the East Coast Gaming Congress in April, PGCB Chair Denise Smyler expressed concerns about consumer protection. She stated, "There are no age restrictions. Anyone can go in and play these machines.
We have 20,000 people signed up for our self-exclusion program, and any one of those 20,000 people can go into these illegal gaming establishments and spend as much time and money gambling. It works against their efforts to fight addiction," added Smyler.
No Minimum Gambling Age
Interestingly, there is no legal minimum age requirement to play skill games in Pennsylvania, as these machines exist in a legal grey area. Their legality is still being debated in state courts. Pennsylvania Skill machines do state that they are intended for players aged 18 and older.
Attorneys representing several Pennsylvania casinos argue that skill games constitute illegal gambling. However, in 2019, Commonwealth Court Judge Patricia McCullough ruled that the state's Gaming Act only regulates games of chance, such as slots and table games, and skill games fall outside its scope. Her ruling effectively prevented the Pennsylvania State Police from seizing these skill games.
In March, the Pennsylvania gaming industry appealed McCullough's ruling to the Pennsylvania Supreme Court. Legislative efforts are also underway in Harrisburg to authorize and regulate skill games, as well as explicitly ban them. However, no statute has gained sufficient support at this time.