Posted on: August 10, 2023, 03:53h. 
Last updated on: August 10, 2023, 03:53h.
Billy Walters, the renowned sports bettor known as the "Michael Jordan of sports betting" in Las Vegas, has recently been released from prison due to the COVID-19 pandemic. During his time behind bars, he has been working on his memoir, which is set to be released on August 22nd, 2023. Titled "Gambler: Secrets From a Life of Risk," the autobiography delves into Walters' successful 36-year career of beating the odds in sports betting, as well as his controversial relationship with golf superstar Phil Mickelson.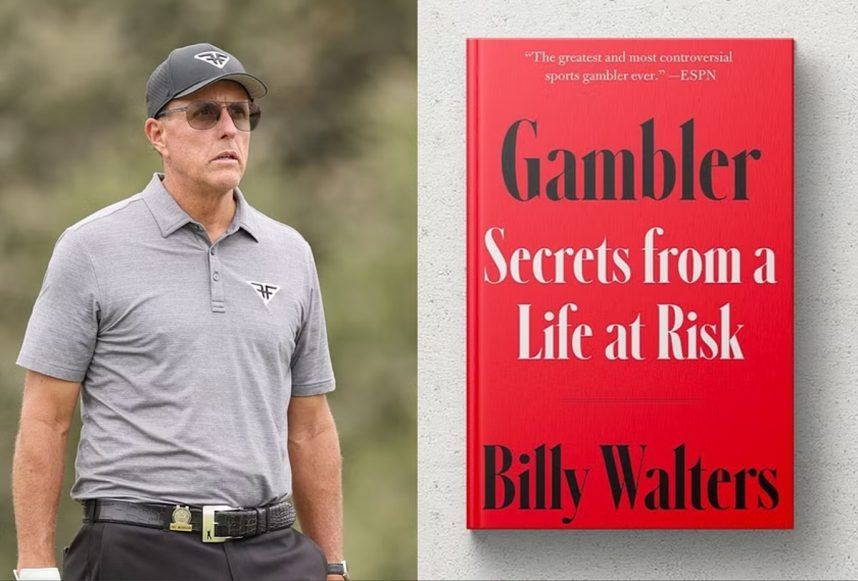 The memoir reveals Walters' fascinating account of his interactions with Mickelson, one of the most accomplished golfers of all time. Walters brings to light Mickelson's alleged involvement in sports betting, claiming that the golf superstar wagered over $1 billion on sports throughout his career.
The controversy surrounding Mickelson arose in 2017 when he was implicated in Walters' insider trading scandal. Federal investigators discovered that Mickelson had used confidential information to profit nearly $1 million on the stock of Dean Foods in 2010. However, the US Justice Department ultimately decided not to press charges against Mickelson, and he relinquished the $931,000 he made from the trade.
Walters alleges that Mickelson's gambling losses were much higher than previously reported, reaching close to $100 million. According to detailed records and information from other sources, Walters claims that Mickelson placed over 2,000 bets of more than $100,000 between 2010 and 2014 alone. Most of Mickelson's betting activity was conducted through offshore sportsbooks, which are not regulated and are illegal for US players.
In his upcoming memoir, Walters writes, "Based on our relationship and what I've since learned from others, Phil's gambling losses approached not $40 million as has been previously reported, but much closer to $100 million. In all, he wagered a total of more than $1 billion during the past three decades."
Walters adds, "The only other person I know who surpassed that kind of volume is me."
Walters reveals an intriguing anecdote about Mickelson's betting habits during the 2012 Ryder Cup. Claiming that Mickelson asked him to place a $400,000 bet on the US winning after his offshore book declined the wager, Walters expressed his concern about the potential consequences, likening it to the infamous betting scandal involving Pete Rose.
The fallout from the insider trading scandal strained Walters' friendship with Mickelson. Walters criticizes Mickelson for denying any knowledge of the insider trading and not publicly acknowledging his involvement. The repercussions of the scandal had severe personal consequences for Walters, including the loss of his freedom, tens of millions of dollars, and the tragic suicide of his daughter while he was incarcerated.