Posted on: September 19, 2023, 09:27h. 
Last updated on: September 19, 2023, 09:27h.
Phil Mickelson, a 2012 World Golf Hall of Fame inductee, is today nearly as known for his excessive gambling as he is for his six major championships and 45 wins on the PGA Tour.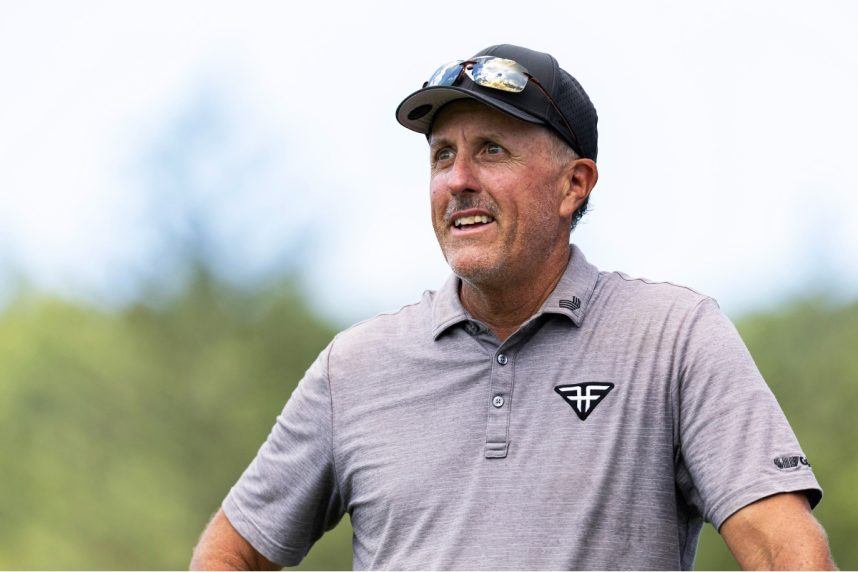 A recently published book from his former friend — famed sports bettor and convicted insider trader Billy Walters — claims Mickelson wagered more than $1 billion during the past three decades. His losses during that time, Walters claims, were nearly $100 million.
Mickelson has recently opened up about his gambling problems. Last year, Lefty admitted his betting became "reckless and embarrassing" and something he had to address. The golfer, who skipped the PGA Tour for LIV Golf in 2022, says he's spent hundreds of hours in therapy to combat his betting addiction.
With the NFL and college football seasons in full swing, Mickelson this week released a PSA cautioning sports fans who are engaging in sports betting to do so responsibly.
Most of you will enjoy this football season with moderation while having lots of fun and entertainment," Mickelson wrote on X. "I won't be betting this year because I crossed the line of moderation and into addiction which isn't any fun at all."
Mickelson says his gambling problems never caused financial distress in his family because the golf superstar made hundreds of millions of dollars on and off the course. But he says because gambling was his focus, that prevented him from being "present with the ones I love."
Word to the Wise
Sports betting is legal in more than 30 states, with 26 jurisdictions allowing online wagering. That's great for fans who can bet responsibly, Mickelson says, but presents considerable dangers for those prone to addiction.
"If you ever cross the line of moderation and enter into addiction, hopefully you won't confuse your enablers as friends like I did," Mickelson continued. The 2004, 2006, and 2010 Masters winner encouraged bettors who are losing control to lean on a family member or friend for support.
After many years of receiving professional help, not gambling, and being in recovery from my addictions, I'm now able to sit still, be present in the moment and live each day with inner calm and peace. I still have a lot of cleaning up to do with those I love the most but I'm doing it slowly and as best I can," Mickelson said.
"This football season and beyond, enjoy yourself with moderation so it doesn't detract from your ability to be present. In my experience, the moments with the ones you love will be far more remembered than any bet you win or fantasy league triumph," Mickelson concluded.
Reputation Out of Bounds
Mickelson was one of golf's most popular players before he left the PGA Tour for LIV.
Mickelson said that despite LIV Golf being backed by the Saudi Arabian government, who are "scary mother***ers," his decision to join LIV was part of his effort to "reshape the PGA Tour."
His controversial statements criticizing the PGA Tour, which made him a globally recognized figure and wildly wealthy, lost him many fans. It also cost him major sponsorship deals with KPMG, his longtime headlining sponsor. Mickelson later said he would take time to "self-reflect and learn" from his public statements.
Mickelson's reputation further took a hit with Walters' release of his book, Gambler: Secrets From a Life at Risk. The autobiography detailed Walters' friendship with Mickelson and the insider trading scheme that put Walters in prison. Mickelson was also involved in the Dean Foods stock trading scandal but was never charged with a crime.